Glorious Klosters
Rolf and Gloria Theiler live in a luxurious Swiss chalet in Klosters. Among other places, that is. Because Chalet Eugenia, the beautiful estate where Princess Diana used to spend her holidays with her kids, is just one of four residences in Switzerland and South Africa the family owns – and rents out to those who can afford it.
"I told my kids: No, we are not going to buy any more stuff," Rolf Theiler recalls. What he meant back then was not chocolate cake, shoes or jewellery. The Swiss entrepreneur was speaking of a new flat his children so desperately wanted to buy in Klosters, after the family had fallen in love with the beautiful village during their winter holidays. And true, they didn't buy a flat. Instead, they purchased one of the most luxurious chalets in the world.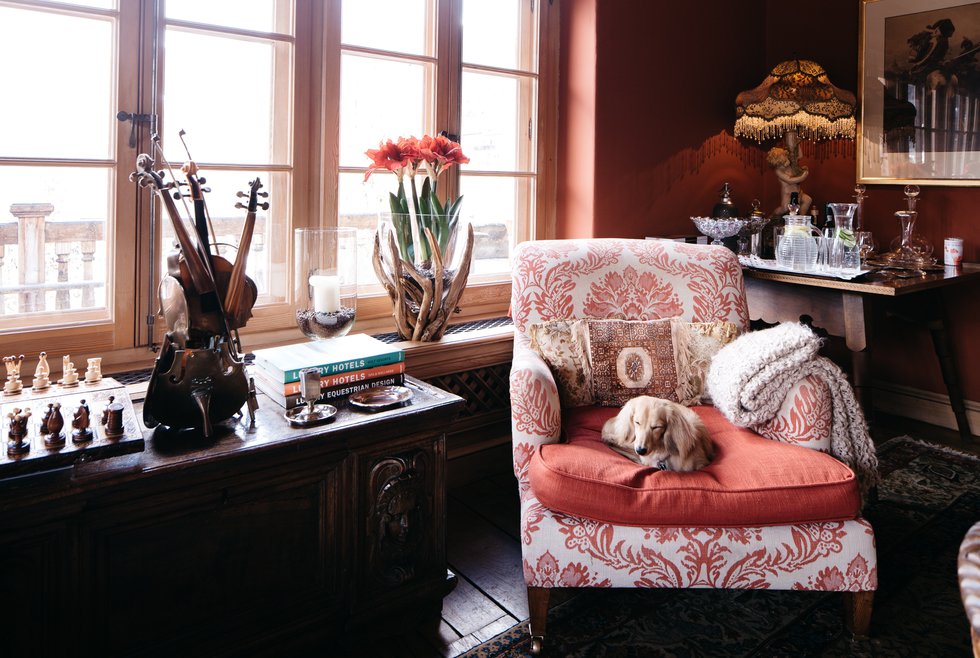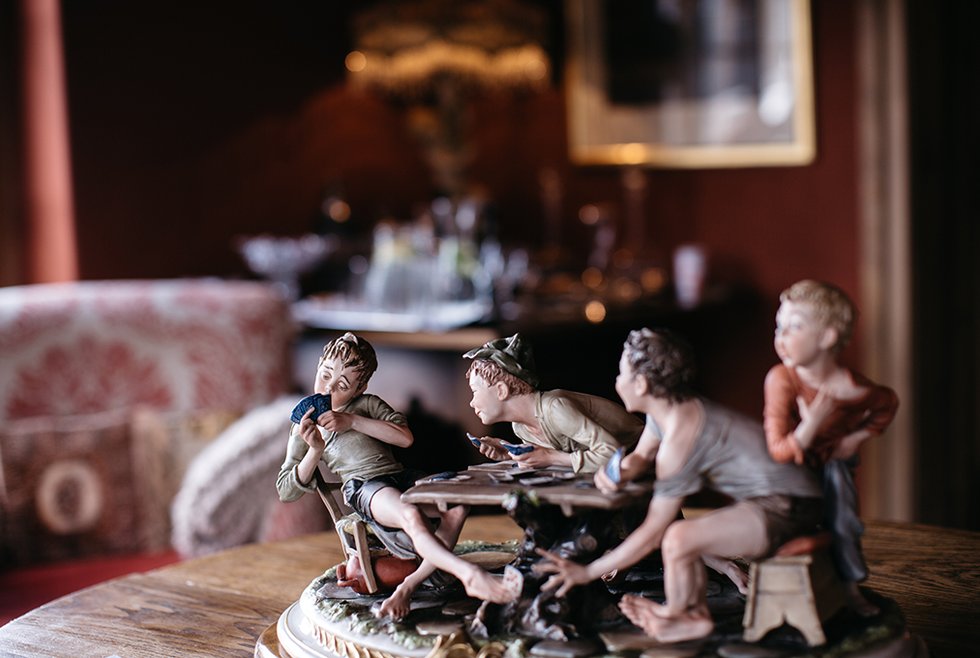 Airbnb Deluxe
This unplanned purchase was called Chalet Eugenia. The family bought the luxury residence from Swiss Baron Hans Heinrich Thyssen. It was by mere coincidence that they found this "pearl of Klosters", as Rolf Theiler likes to call the chalet that offers 11 bedrooms, two dining rooms and various terraces and balconies – all spread out on an area of 1,400 square metres. Many years ago Princess Diana used to spend skiing holidays with her kids here. Today, there are still up to 20 guests (all members of the wealthiest families in the world) that come here to stay as long as they wish – and as long as they can afford it. Rolf and Gloria Theiler rent out their chalet complete with their personal belongings and their very own staff. One could call it a luxe version of Airbnb, however, this comparison seems a bit out of place considering that the rent for this six-star-level residence starts at 100.000 Swiss francs – per week. And where do Rolf and Gloria live while their guests sleep in their beds? If the cosmopolites aren't travelling, they stay in one of their three other luxury residences. Two of them are in South Africa, Gloria's home country, where she worked in the fashion industry for more than three decades, together with her brother, a famous designer. The other one is at Lake Lugano and rented out to an American writer. A welcome coincidence for Gloria, who is currently writing her autobiography and is happy to have found a tenant she doesn't only share a home but also a passion with. Sometimes tenants might actually become friends…
In front of the house: Art.
In front of the chalet stands a Wildmandli, a big, hairy creature from old legends. The sculpture symbolizes the link between nature and mankind, and was created by Klosters-based Sculptor and painter Christian Bolt. "In the art scene they call him the next Giacometti," Rolf Theiler says. "One summer day we went by his atelier and saw this guy hanging on this big tree trump. I thought Christian Bolt was crazy! Then I did some research on him and looked into his art. I still couldn't imagine that this sculpture would ever be something great. But when I went there again in autumn and saw the final piece, I could not believe what he had made of it," Rolf Theiler recalls. A few months later, the four-metres-high and 700-kilos-heavy sculpture was transported to their house with a helicopter. Since then it has been standing there, overlooking the mountains, while the artist is already working on his next project for the Theiler family: a gate made of wood-carved horses.
In the living room: Horses.
Above the fancy couch in the living room is a painting of running horses, 2 metres by 2 metres in size, which Rolf Theiler once bought in a London art gallery. London is where his kids attend college, however, Rolf Theiler would never want to live there. Years back Rolf was a member of the Swiss horse-riding team. At the age of 25 he decided to give up horse riding against his father's will: "I knew my limits – I just wasn't good enough and couldn't improve anymore," the former pro recalls. However, he kept his love for horse riding and founded the CSI ("Concours de Saut International") in Zurich, which became the biggest indoor tournament in the world, long before the acronym gained fame as an American TV show. The CSI turned out to be the perfect playing field for an entrepreneur with a passion for creating and developing. The same is true for buying and renovating houses, by the way, since there are no limits to one's creativity. In his chalet in Klosters, every room has its distinct design – and that's where Gloria comes into play, who is not only Rolf Theiler's spouse, but also his sparring partner: "With her, it feels like playing ping pong. When Gloria says she wants a certain room to be all red, I can't just tell her that's crazy. I need to agree with her until she, herself, realizes that green might have been the better choice. If I don't support her, she gets stuck. And the same is true the other way around," Theiler tells us, stroking his cream dachshund's curly fur. The dog lives here with a second chestnut dachshund friend – both loved by the whole family, just like the dogs the Theilers keep in their South African homes, "to chase away the monkeys," as Rolf Theiler explains.
In the bedroom: The view.
Waking up in the master bedroom of the chalet's top floor, the first thing you see is: mountains. Rolf Theiler fell in love with this place from the spot: "Klosters has a certain flair, a unique atmosphere. Everyone knows each other and yet it's so international," he says. Rolf Theiler loves space, peace and quiet, and he defies big, crowded cities. "I couldn't live in an apartment, I would go crazy. I need open space, I need to be able to move."
This desire to keep a bird's eye view of things is probably one of Rolf Theiler's most powerful qualities – just like his feeling for the right moment and, of course, a little bit of luck. But according to him, the real key to success is something else: "The most successful people are those who have great passion for what they do." Rolf Theiler is already planning his next big project: to build another house on the 2,300 square-metre property on which Eugenia has now been standing for more than six decades.