The Queen Of Rock'N'Roll
What do you need for a proper rock'n'roll tour through the Dolomites around Cortina d'Ampezzo? Toothbrush, mountain bike, climbing gear and a proper playlist!
Metallica, The Rolling Stones and the like: The playlist created especially for the rock'n'roll tour already gives it away - this is not your ordinary comfy hike around Cortina d'Ampezzo. Tricky climbing routes in impressive rock faces are waiting for us on the way up, while the way down leads us through spectacular mountain bike trials. It doesn't get more rock or roll than that, does it? 
55 kilometres through the Dolomites, pushed to your limits by AC/DC on the way up and The Rolling Stones on the way down. And there's even the perfect soundtrack to the fantastic scenery that surrounds you: "What a wonderful world" – in a rough cover version, of course. Paolo Tassi knows why he likes the mountains around here so much. "They are wild," he says. Our guide, who has been on this job in Cortina d'Ampezzo, the "Queen of the Dolomites", for the past 17 years, originally came here for one week only.
A place for happiness
"I travelled a lot at the time, but there was no place making me happy like this," he remembers a time when he came here 23 years ago. He befriended some locals, got a job as a porter for the crew of the Hollywood production Cliffhanger. "And then those seven days turned into seven months," he recounts, laughingly. Shortly after, he moved to Cortina for good. He still travelled a lot, went skiing and climbing in America, Norway or Japan. Beautiful places they are, he says, but living anywhere else? "Leaving Cortina? No, why would I?"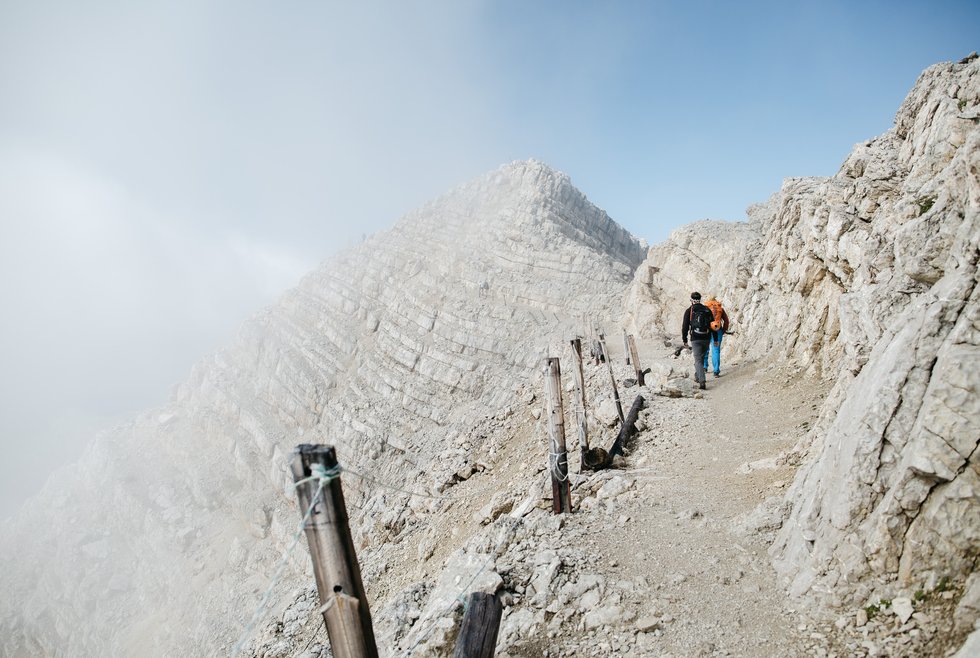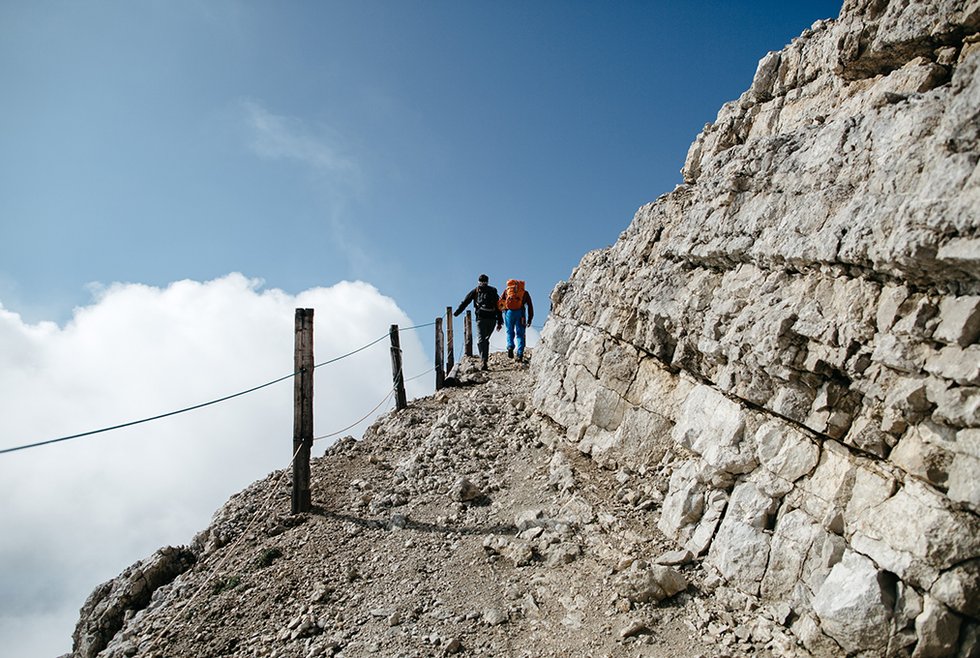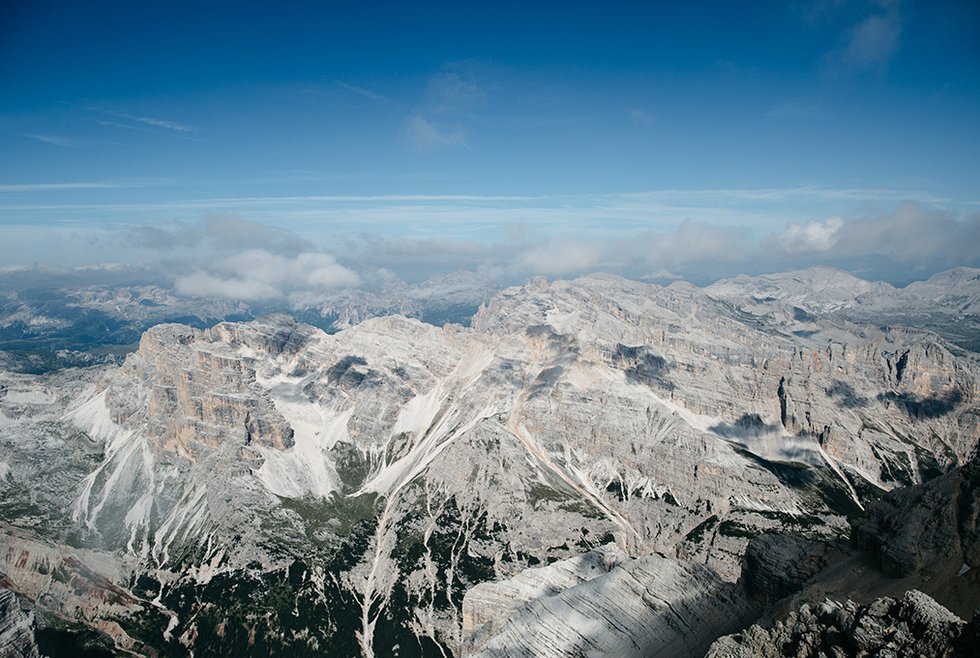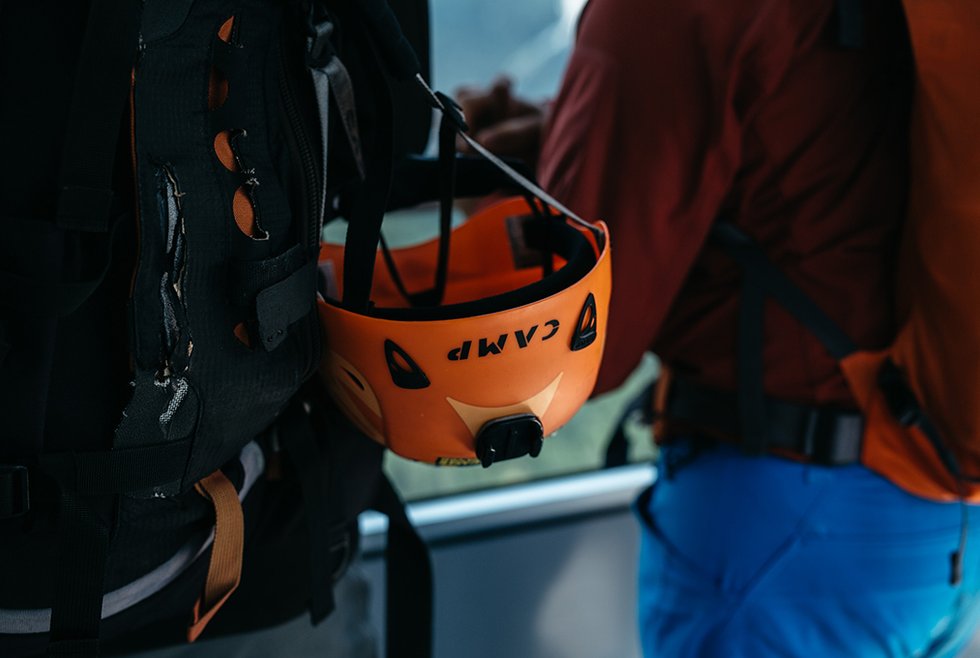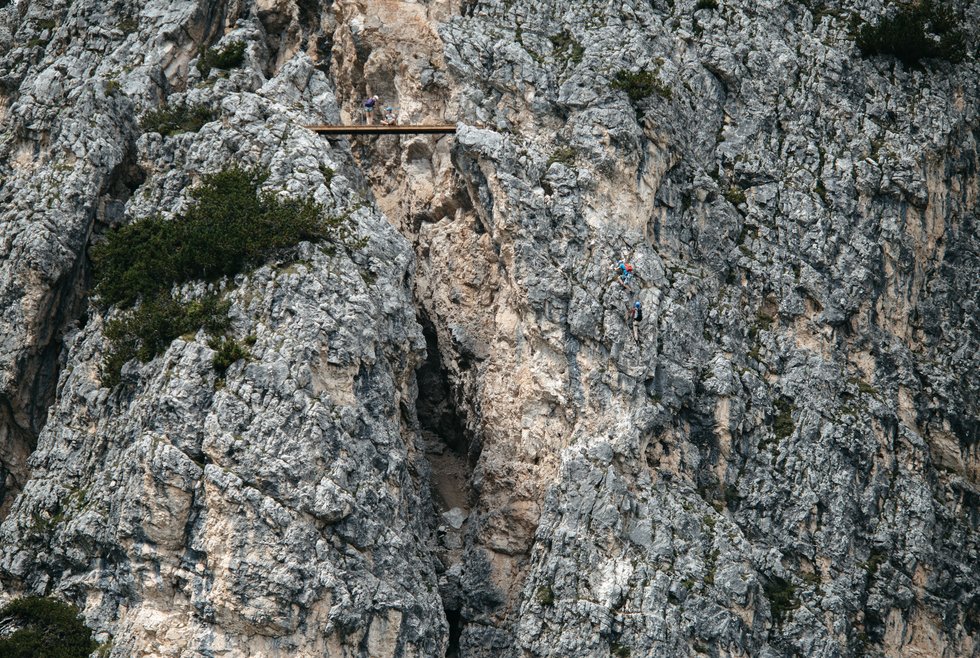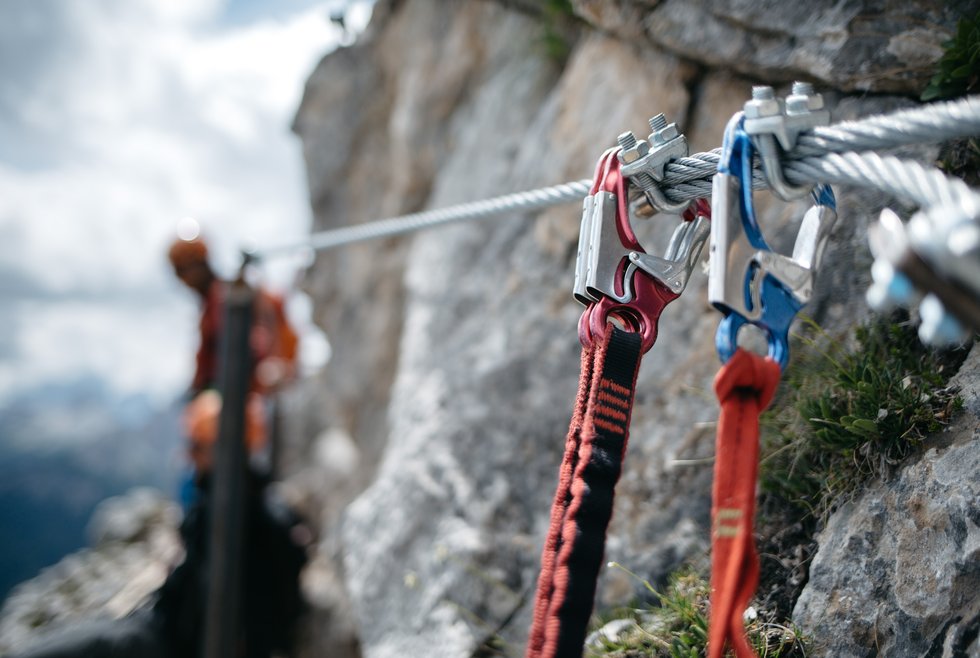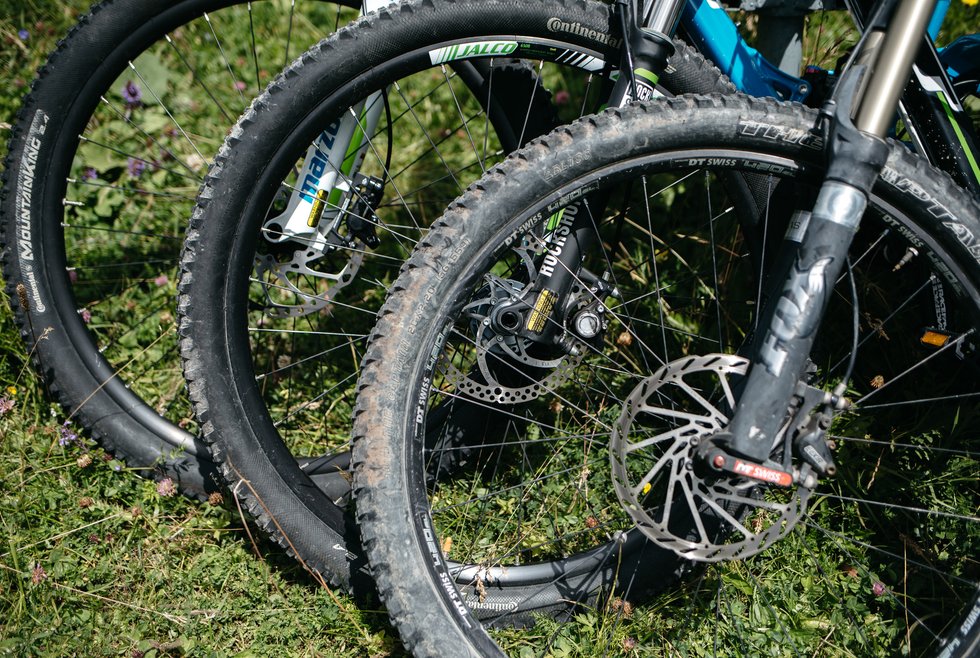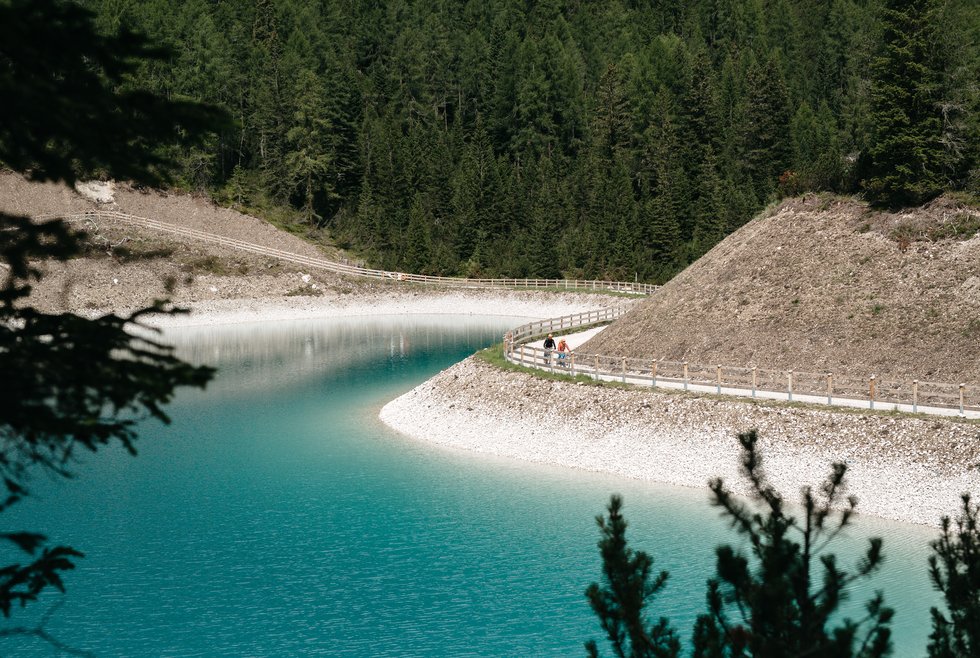 His job: Serving the mountains
Starting in the summer of 2015, Tassi takes his guests on the Rock'n'Roll Tour. A tour like this had been on his mind for a long time. "The idea was to cycle from one Via ferrata Maria e Andrea Ferrari to the next one and not using any motorised vehicles at all," he explains and lists all the essentials: "Toothbrush, climbing gear, mountain bike." If you're on a roll, you can complete the tour in two days, or in three if you have a more relaxed approach. Of course you can also tackle only parts of the tour. "We meet our guests the day before the tour starts and find out what they are looking for," says Tassi who knows exactly that it's all about balance in his job – the right balance between adventure and safety. "You don't want to tell people all the time, 'Don't do this, don't do that'. But you also can't risk someone hitting their head on a rock," he says. "It's like when you go out for dinner; when there's good service and nice food, you will leave the place a happy guy. Our job is to serve the mountains just right."
It's only rock'n'roll 
Those who are up for it can also climb Tofana di Mezzo, a 3244 metre peak along the route. The incredible panoramic view on the summit often leaves Tassi's guests speechless. When, after a few minutes of awed silence, people break into cheers and try to find words for their excitement, Tassi just smiles and says, "Yeah. I know it's only rock'n'roll, but I like it."