Driving With The Queen
If you would like to explore all the facets of Cortina d'Ampezzo, don't miss out on venturing out on the mountain rounds around it – or even treat yourself to the Audi driving experience.
Cortina d'Ampezzo is also known as the "Queen of the Dolomites", referring to its setting amidst a crown of mountain peaks. And those who have been there will probably agree that the name is quite suitable. This town is majestic, special, one-of-a-kind. A holiday in Cortina offers countless possibilities: numerous winter sports, strolling along Corso Italia, enjoying Italian delicacies, an alpine racing experience at the Audi FIS Ski World Cup, wonderful mountain tours and much more. Another option is to take the proverb "The path is the goal" to heart or, even better, turn it into "The road is the goal".
If you would like to experience the extraordinary driving dynamics and the added feeling of safety of quattro technology, the mountain roads around Cortina d'Ampezzo are the perfect playground - dynamics, precision and control really unleash their full potential around here. The roads meander beautifully through the surrounding Dolomites, with breathtaking serpentines following steep ramps. In addition, there are wonderful highlights to discover on the way. Famous Passo di Giau, for example, or idyllic Lago di Misurina, to name just two. The impressive view of the majestic peaks and craggy cliffs of the Dolomites accompany you along the way.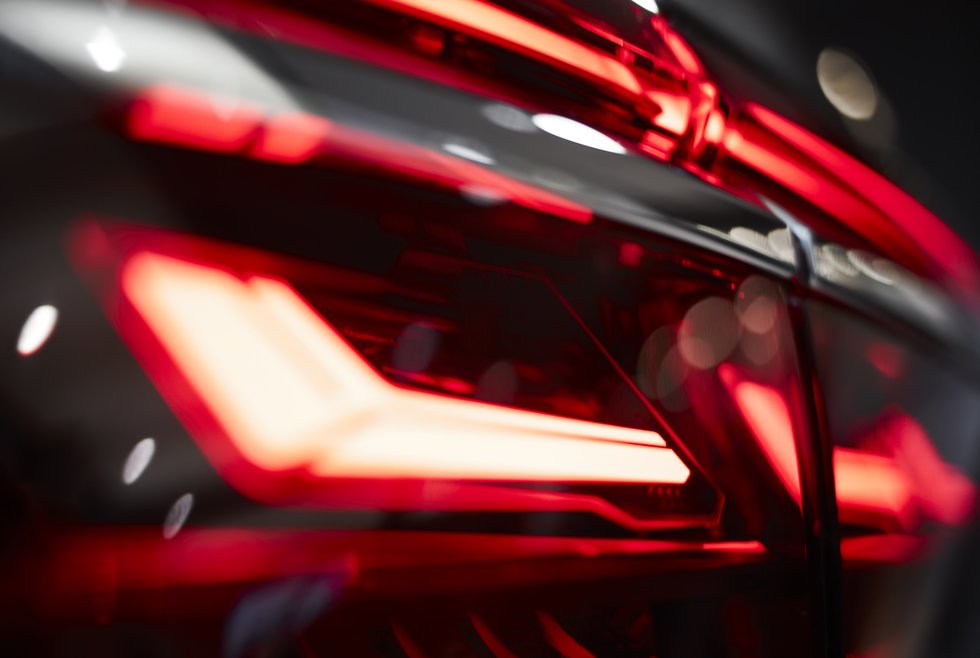 Besides driving through the breathtaking landscape, there is another experience to be made on four wheels in Cortina d'Ampezzo: the Audi driving experience. "For us, this is also a way to bring Audi's philosophy closer to the people," explains driving instructor Alexandra Hase. Equipped with all kinds of tips from experienced instructors, participants can experience the full driving pleasure of Audi vehicles. Moreover, they will get all information on the latest innovations by Audi; the instructors vividly explain the benefits and technology behind them. "Vehicle technology and assisted driving systems are becoming more and more important, but they only serve drivers if they know how they work and how to use them," Alexandra Hase explains. The whole thing becomes even more impressive when the features can finally be tested in the Audi dynamic area.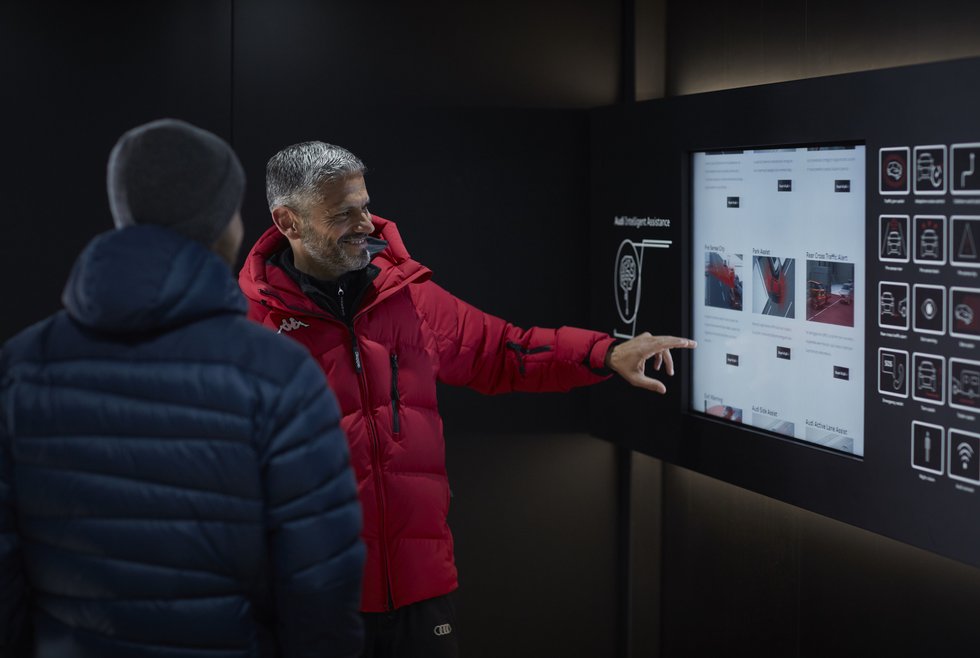 The Audi dynamic area is a combination of artificial and natural terrain, covering 17500m2 articipants can choose from a total of five circuits with different characteristics, from flat terrain to crossing a river. Although they are all quite challenging, the whole thing is a lot of fun, too.
No matter whether you explore the mountain roads mentioned in the beginning or take part in the Audi driving experience, unforgettable moments await all those who are up for it – not only car enthusiasts and motorsport fans. An unbeatable blend of technological innovation, unique nature and breathtaking views.