The Pursuit Of Perfection
Julien Gatillon is one of France's youngest Michelin-star chefs and head chef at the luxurious "Le 1920" restaurant.
The Domaine du Mont d'Arbois is a world of its own. This part of Megève, owned by the famous Rothschild dynasty, is home to high-end hotels, a golf course, and a number of exclusive restaurants. The lawns couldn't be trimmed more perfectly and even the field flowers seem to grow in a distinct order. You notice this pursuit of perfection wherever you look. As, for example, in the kitchen of Julien Gatillon, head chef at the "Le 1920" restaurant.
"There is no such thing as absolute perfection, but I think we should always strive for it," says 30-year-old Julien Gatillon, who has led the kitchen of the exclusive restaurant since 2012. However, he has known the place for much longer than that: at the age of 16, Julien started out here as an intern. If back then someone had told him that he would be back as head chef some day, he would not have believed it. In 2002, he came here to learn his craft. Today, he wants to pass on the knowledge and skills he gained during the years he worked at renowned restaurants in Switzerland, Canada, and Paris. "The most important things are precision and keeping a strict regime," he tells us. Only a perfectly synchronized team can produce the results that make both guests and critics happy. After all, the two Michelin stars the restaurant has been awarded over the past four years didn't come by chance. And they made Julien Gatillon one of the youngest Michelin-star chefs in France.
When chef Gatillon is striving for perfection in his kitchen, he is completely focused and works with a surgeon's precision. A single second can make all the difference between success and failure. One second might decide whether or not a dish qualifies to be served. "Our guests expect a certain experience. A lot of them have to save their money to be able to come here," the chef explains. "What is a daily routine to us, is a special experience for them. It is important to always be aware of that," he says. That's why to him, mistakes are inacceptable.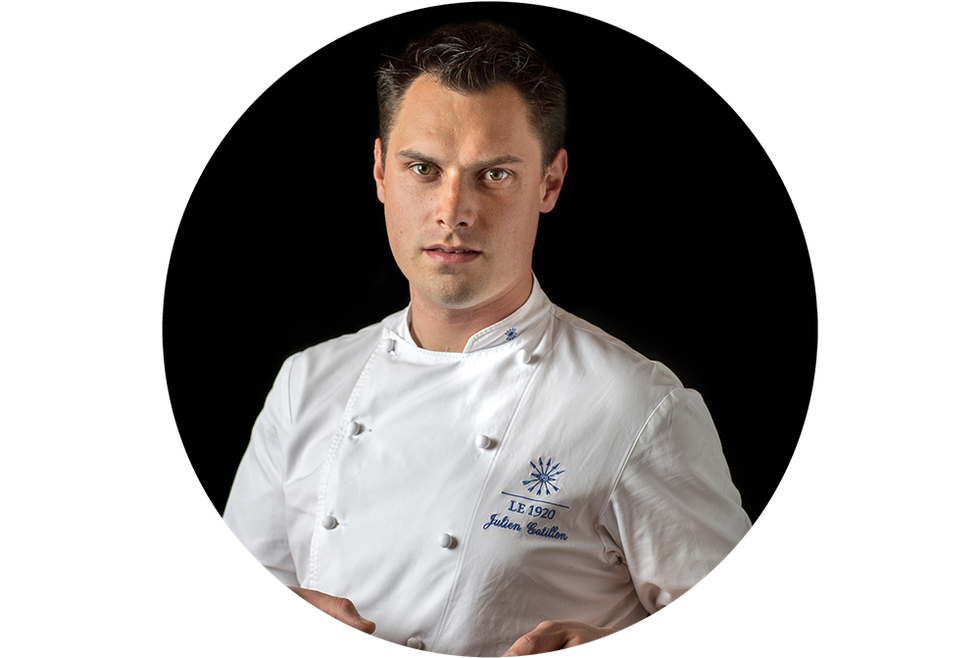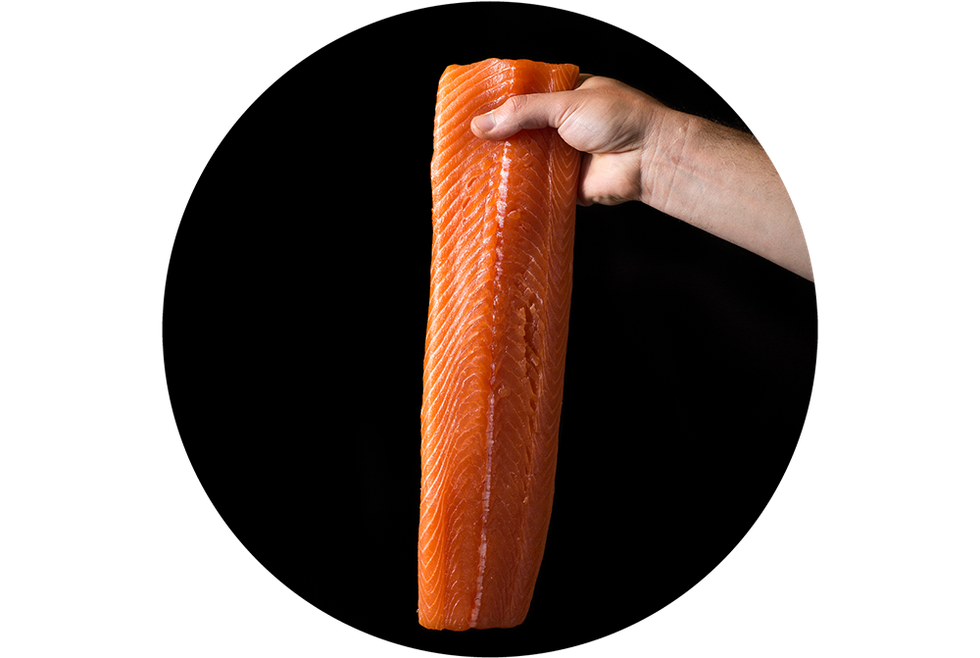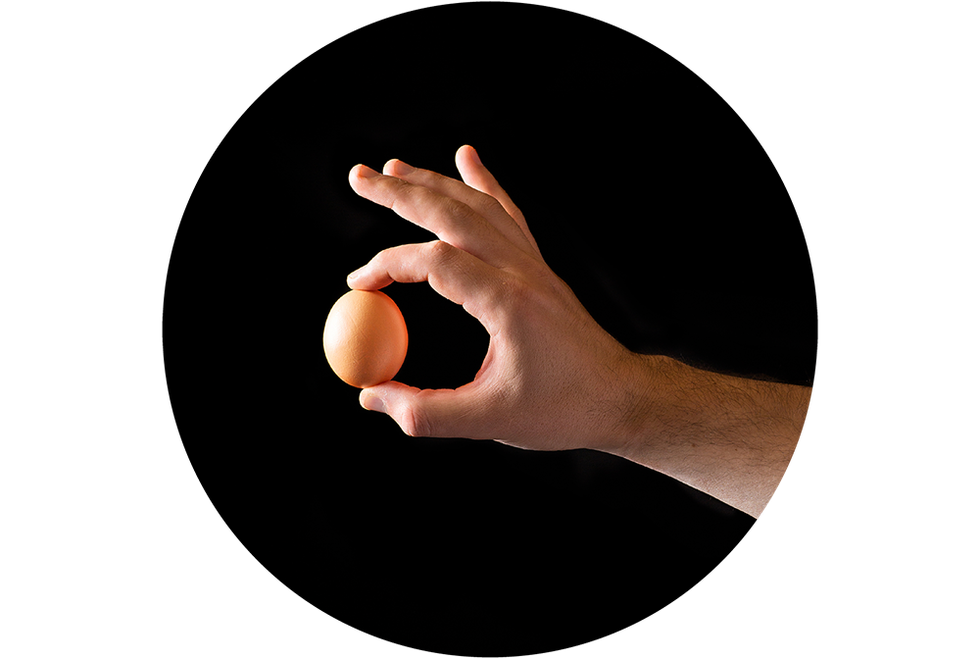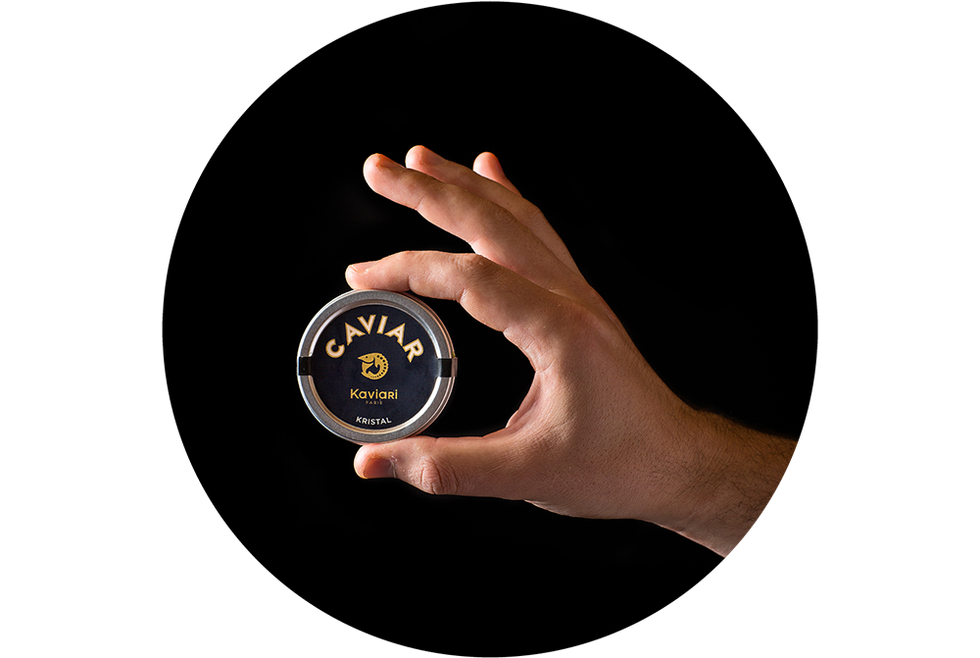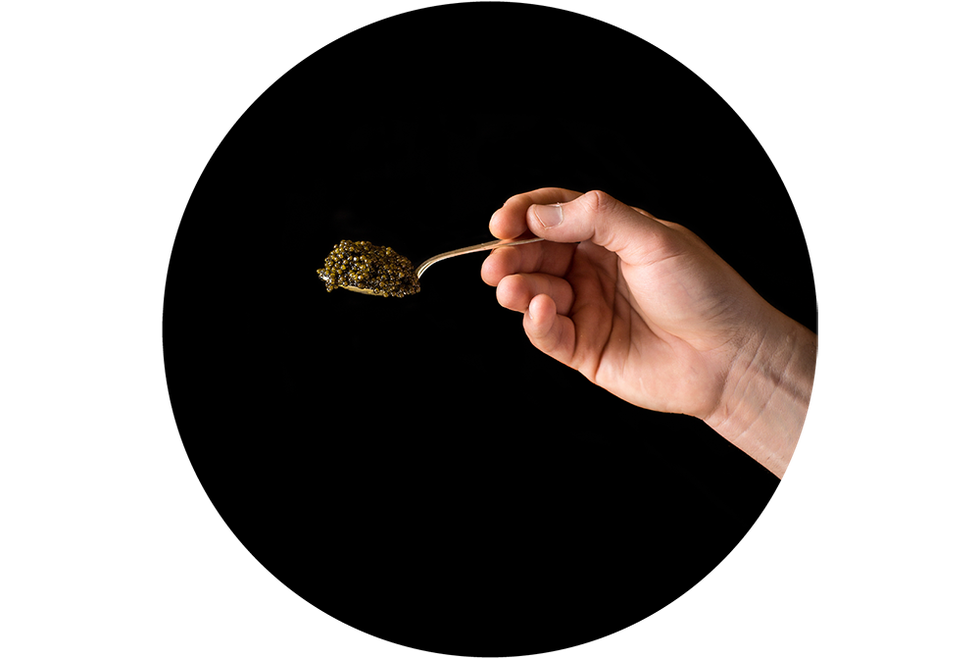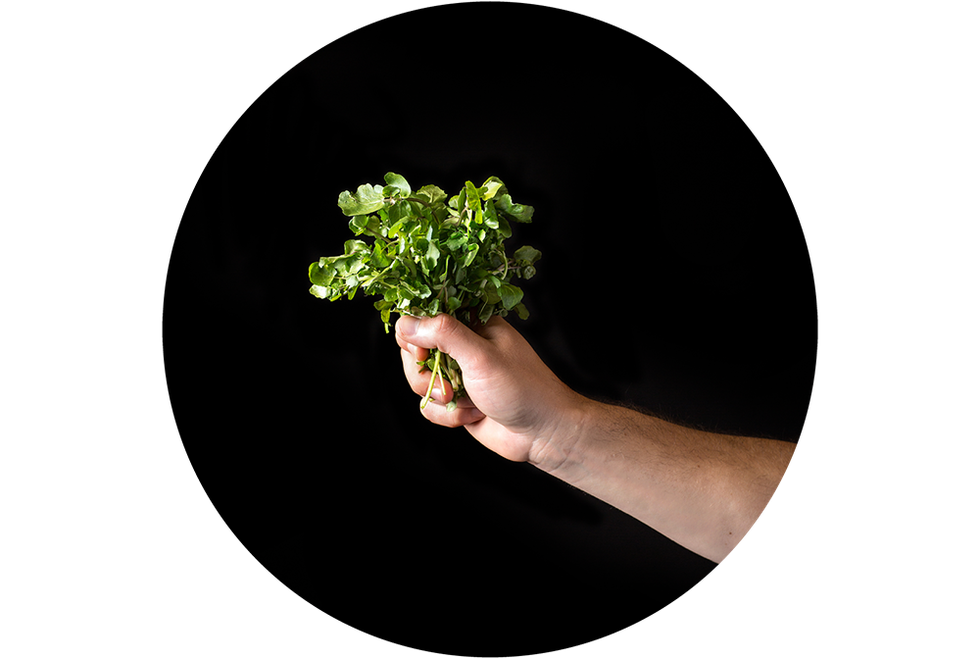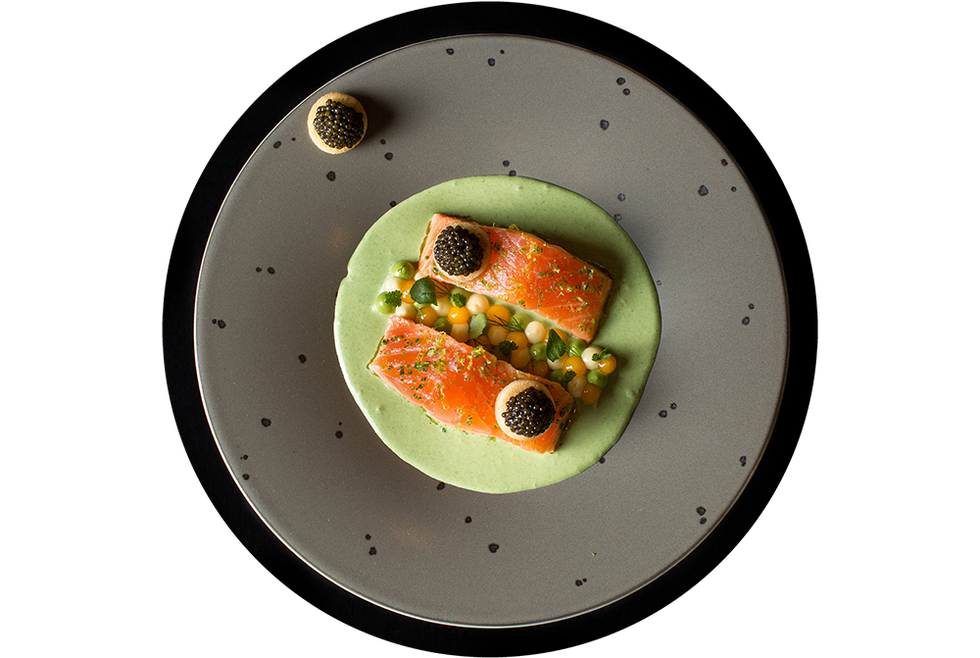 If there is one word to describe the restaurant's cuisine, it is: luxurious.
Caviar, lobster, truffles, and other rare and expensive ingredients are all part of the restaurant's culinary philosophy. Regional products also play a role: "We use seasonal and regional products, but not exclusively. We cater to international guests who expect a variety of dishes and tastes," says Julien Gatillon. When he creates new recipes, he always tries to bring out the ingredients' distinct flavours and to avoid mixing too many different tastes at once. It is critical to know which tastes really go together: "Salmon goes well with cress and caviar. But oysters with chocolate – that just doesn't work," the chef explains. Gatillon also puts great emphasis on the aesthetic appeal of his dishes. Sometimes, composing and decorating his plates takes even more time than the actual cooking process.
Although chef Gatillon undoubtedly developed his exquisite feel for tastes and flavours during the years he worked at renowned restaurants all over the world, it is also thanks to his mother that he cooks on a Michelin-star level today. "As the youngest of four brothers I spent a lot of time with my mother, also in the kitchen," he recalls. And at some point he just started to try his own dishes, like chocolate mousse or a simple cake. "To me, cooking is more of a passion than a job," he says. And it is this passion that gives him the motivation and energy he needs to take on a senior role in the high-end hospitality industry. When Julien has some free time, he likes to go fishing or spend time with his wife and his team – preferably in the surrounding woods and mountains. After all, he has known these places for many years, since the day he started out here as an intern.