Where Good Skiers Go To Climb
The Winter Climbing Route in St. Anton am Arlberg is a special attraction. Here, the path is the goal, and there are other highlights too!
"St. Anton is a popular destination for experienced, fit skiers. The unique appeal of this region surely lies in the steep, challenging slopes," explains Erich Schweiger. For nearly 40 years, Schweiger has worked as a ski instructor and mountain guide. On a day with good weather, he and the other 70 mountain guides in St. Anton are most likely all booked out. Guests want to hit the terrain and enjoy to the fullest what the Arlberg has to offer.
Already as a child Schweiger knew that his future career was in the mountains. "Of course I dreamt of a professional skiing career, but I soon realized that I wasn't cut out for that." At 15 he started an apprenticeship as a retail salesman in a sports goods store – with the plan in mind to become a ski instructor as soon as he would turn 18. After that, he went a step further and completed his training as a certified alpine guide.
Known as "Naggy", not Schweiger
Schweiger is appreciated in town for his extensive experience. He's a local personality – but hardly anyone knows his full name. Like his father and grandfather before him, he is known as "Naggy", a kind of adopted second family name. A common practice in rural areas, this name is only used in spoken language and usually refers to an ancestor's profession or farm name. It remains unknown where exactly "Naggy" comes from, but "It's nice when people come to you because you're Naggy and they know: Naggy knows his way around here."
A lot has changed in his job, Schweiger explains, things have become more hectic. In earlier times, you went to the mountain hut after two runs when the weather was bad. Today, guests want to savour each day to the fullest. "When it's raining, they're still standing there as if it weren't. But I don't mind; after all I love skiing." Something he has observed in more recent years: "More and more guests are on a quest for individual adventures, they want to get off the beaten track. And we are the perfect place for that."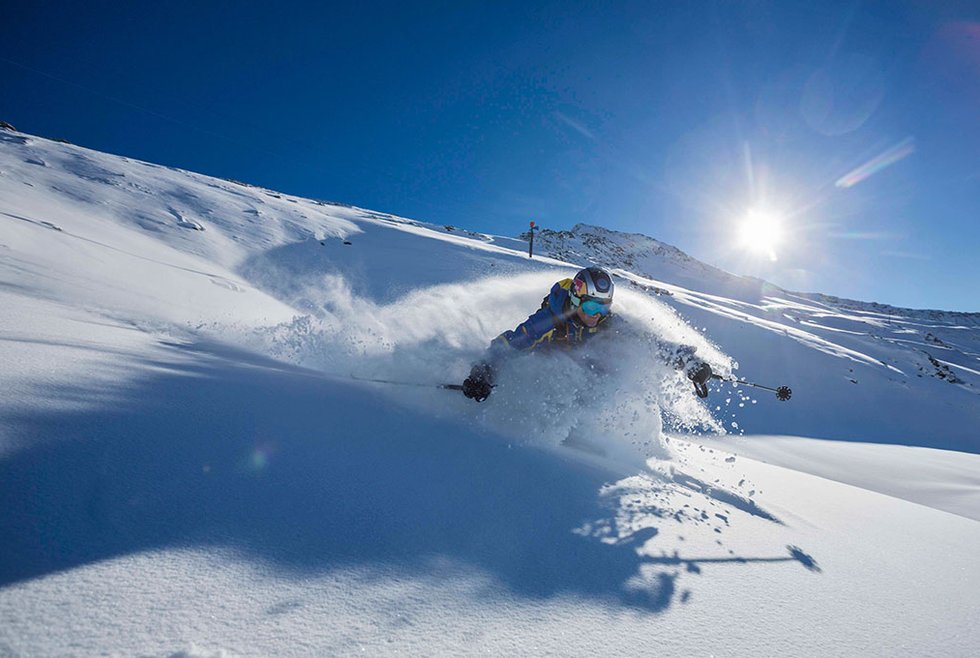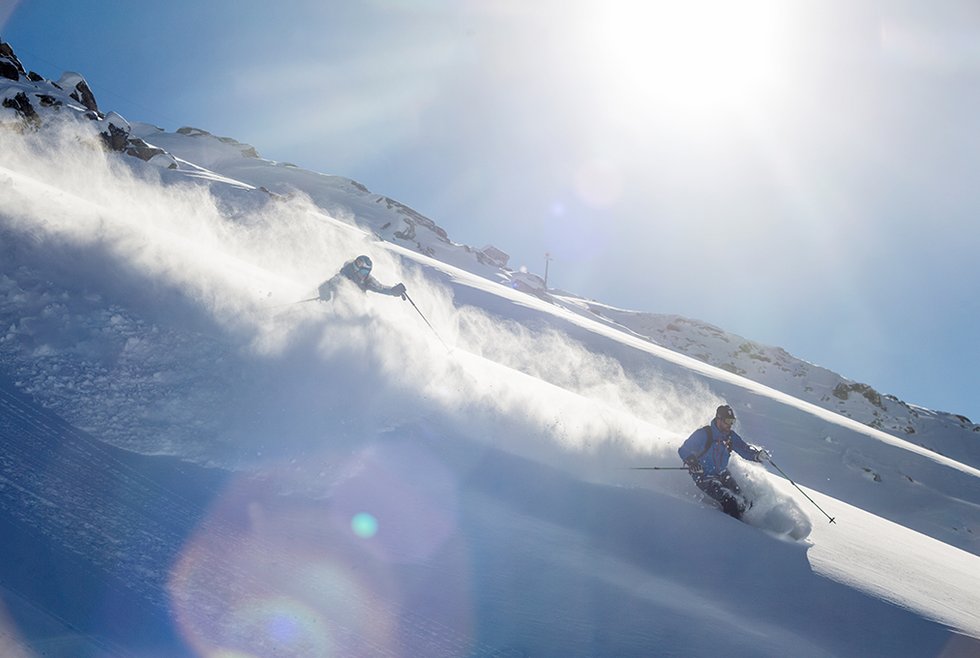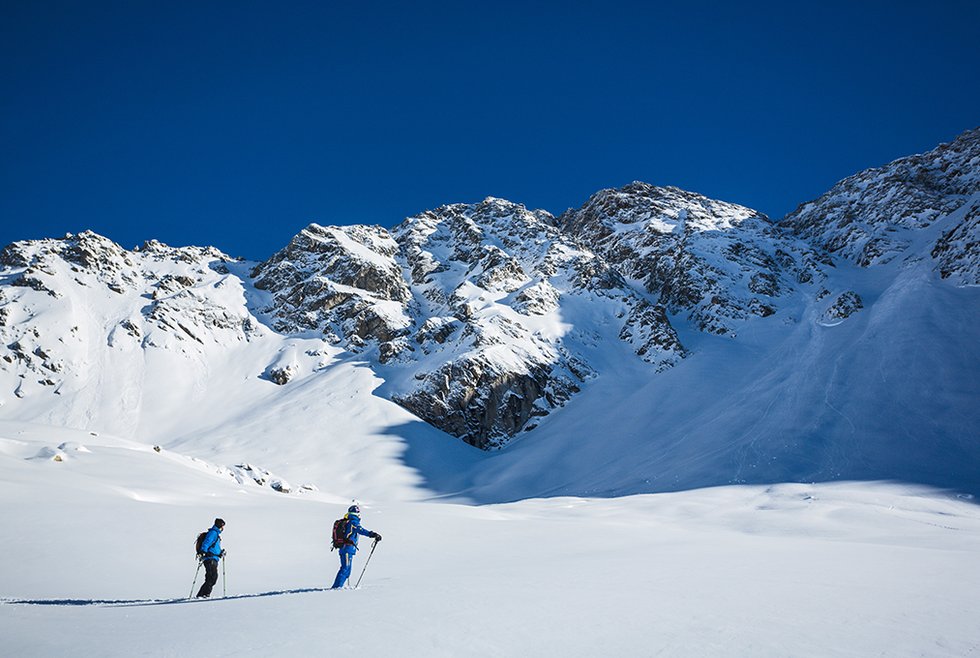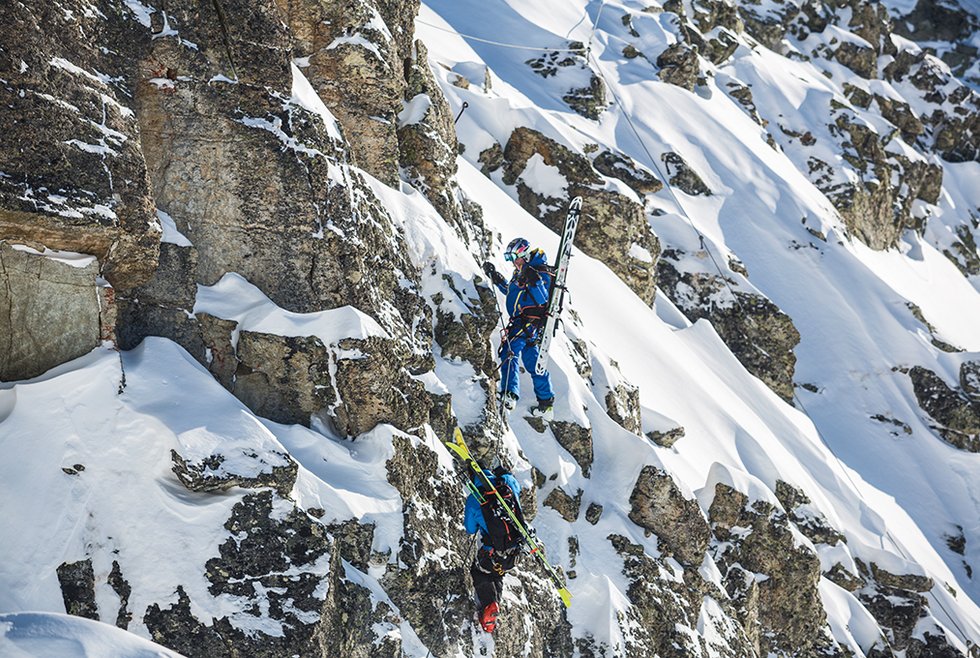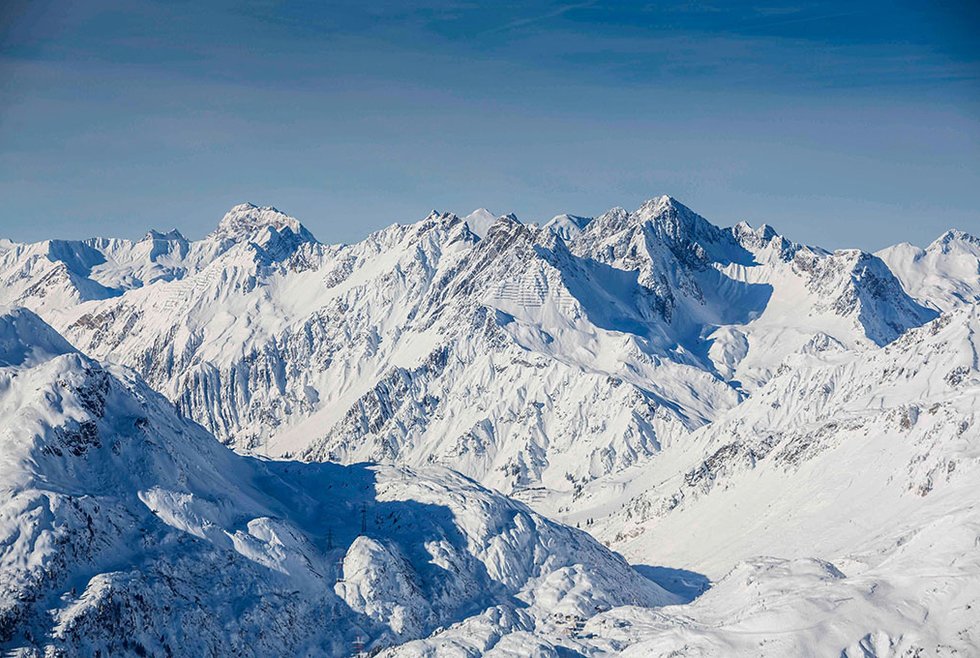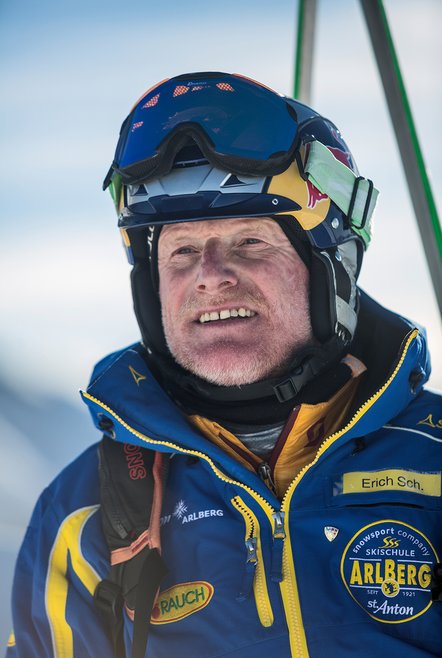 The highlight before the highlight
One of these special experiences is the Winter Climbing Route, the only one of its kind in Austria. It is one of the destinations Schweiger and his guests particularly enjoy heading for. Setting out from Riffelscharte top station, it trails along the mountain grate, over Rendlspitze all the way to Rossfallscharte. The climbing route covers a distance of 850 meters, secured by steel ropes. Around 20 per cent of the path requires climbing directly on the rocks. "It is a truly special experience," Schweiger explains – particularly due to the breath-taking scenery. If the weather is good, you can see all the way to South Tyrol. "Most visitors read about the route somewhere and want to try it themselves. I haven't had a single guest who didn't love it." The brave participants are rewarded with a one-and-a-half-hour downhill run in deep snow – either through Malfontal to Pettneu or through Moostal back to St. Anton. "The climbing route is a highlight in itself – the marvellous downhill run is the cherry on top."
Thanks to tours like this, there is rarely a day that Schweiger doesn't love his job. It's not hard to believe that the negative sides of his job "definitely make up less than 5 per cent Spending a day in nature with nice people, right in my home town – could it get any better?"