The Knife Maker From Mont Blanc
In the 1960s, in a garage in California, Steve Jobs built his first computer. Four decades before, Walt Disney had turned his uncle's garage into a film set where Alice was supposed to be frightened by the Queen of Hearts. And then there were Larry Page and Sergey Brin who, after founding their company in the 1990s, rented a garage to work on their idea of a search engine: Google. Garages – a place to store your car, and, obviously, a great place for new beginnings.
Didier Simond would agree: Eight years ago, the skiing instructor and carpenter from Chamonix began making knives in the garage under his living room. Simond may not run an international corporation now, nor has he become world-famous, but he can make a living from what he loves best: making knives, by hand. They are wonderful souvenirs, perfect for cutting cold cuts and cheese when out for a picnic. His garage in a quiet quarter of Chamonix is still big enough for all his tools, materials and thoughts needed for knife-making – and for his son Sabien (23) who has already joined his father's business.
A knife that tells a story
Knives have a long tradition in France: Brands like Opinel or Laguiole are known all around the world. French people love to gift – and receive - knives. "I collected knives and one day I realised that there are no knives from around here. So this is when I came up with the idea of making one myself," Didier Simond recounts. He wanted to create a knife representative of the region around Mont Blanc, a knife that tells a story. The result: "Le Chamoniard", the signature piece of this gifted craftsman. There are several other versions of it, and there are other knives, all of which he sells online and at the market in Chamonix on Saturdays. The knife's shape represents the Mont Blanc summit; the engraving, made by Didier Simond with a glowing brad, symbolises the route of the first ascent. It takes a lot of concentration and a sensitive, yet steady hand: "You can see even the smallest mistake," says Didier Simond, speaking from his own experience.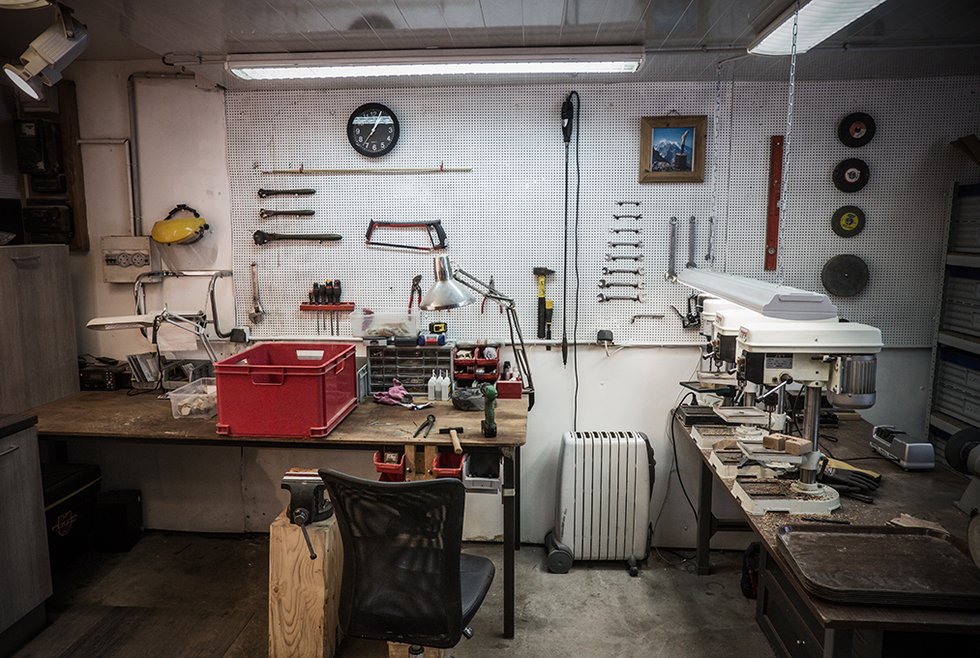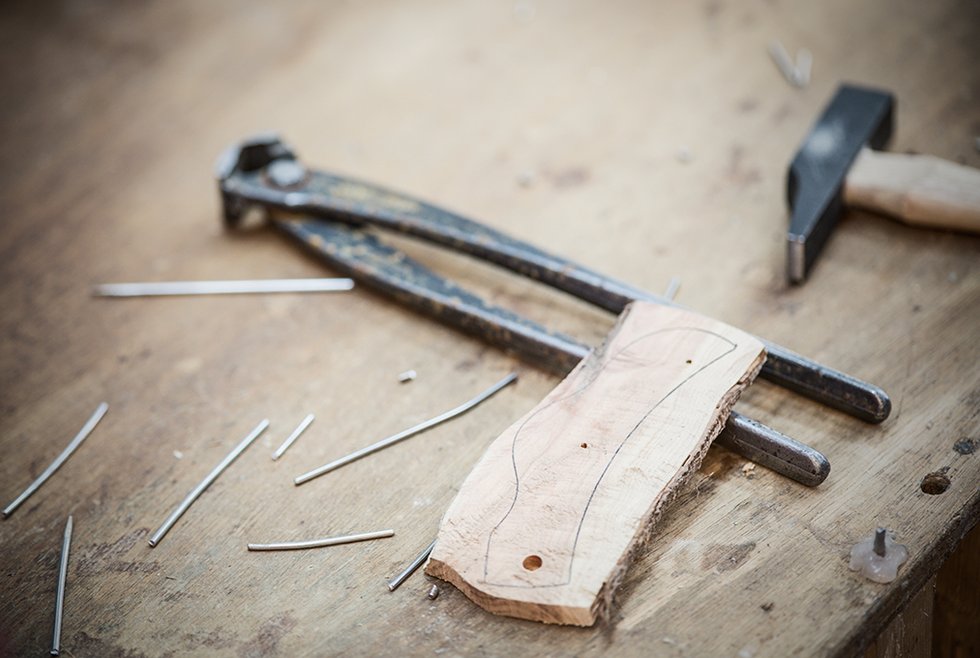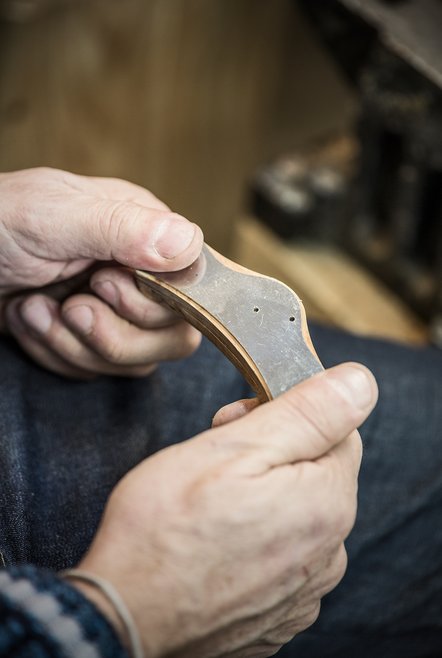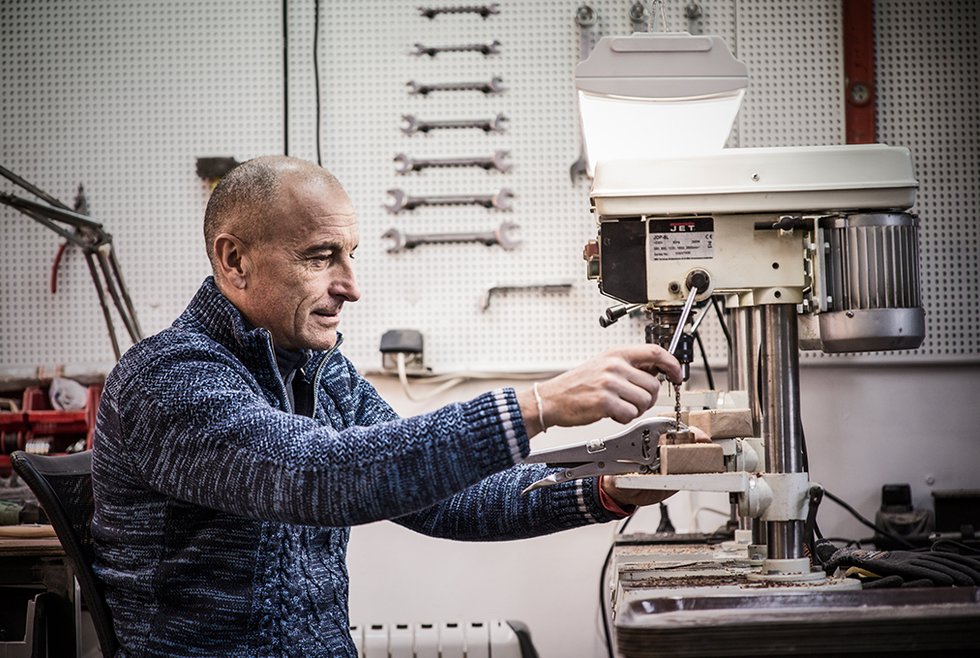 On the hunt for wood
Simond, a born-and-raised Chamoniard, feels a strong connection to the Mont Blanc: "I was up on the summit several times, but the first time I made it was an extraordinary experience. The Mont Blanc simply is something else." Before he came up with the idea of a very special knife, he worked as a skiing instructor and carpenter for several decades. Then he just started experimenting: "When I set out to do this, it took me a whole day to make one knife. Today I can do it in 1.5 hours." What makes this knife so special – aside from its shape and engraving – is the wood. Didier Simond uses local types of wood whenever possible, like Swiss stone pine, the lightest of all woods, called the "Queen of the Alps" because this is the only place where it grows – and for its alleged healing powers.
And then there's juniper, ash and deal wood. About 30 knives can be made from one tree trunk. Simond himself brings the wood down from the mountains to his workshop. "To protect our nature we only use trees that have died or been uprooted by avalanches. So when we set out to get wood we never know whether we will find something. It's exciting!" says Didier Simond. These expeditions can turn into real adventures, he tells us: "One day we found a 3,100 year old fossil trunk in the Mer de Glace glacier. We had to saw it into two chunks to bring it down to the valley."
Most of the time, Didier's son Sabien joins the team on such quests – if he's not teaching people how to ski. "Just like me, my son is a skiing instructor, but in summer he supports me in the production of our knives," says the father, "these two jobs complement each other perfectly." Sabien seems to love making knives just as much as his father – and we know that loving what you do is the biggest contributor to being successful. Just ask those other guys who chased their dreams from a garage...