The Scientist
Paolo Griffa kept the Grand Hotel Royal e Golf on the hook for quite some time before he finally took his exceptional talent and moved there in 2017. Already back then, there was a hype about Paolo and the hotel absolutely wanted to have this young Italian lad with his crazy ideas and most accurate culinary creations.
So they wooed him with every trick in the book. Paolo rejected the first three approaches, but when asked for the fourth time, he happened to be in the vicinity and came by to check out the place. He didn't like the kitchen – "too old, too many unnecessary walls", he recounts – but he did like the owner, Sergio Barathier. Big time. Just like Courmayeur's mighty mountain, the Mont Blanc with its ever-white peak. Proving that he was serious about wanting Paolo in his kitchen, Barathier tore down the unwanted kitchen walls after their first meeting. "So, what do you think?" he asked the 26-year-old amidst the rubble. Impressed by this level of commitment, the young chef de cuisine was willing to give this gig a chance – provided he was allowed to put together his own team.
Three people in the new kitchen, three waiters FOH - this was how the Griffa era was to begin at the Petit Royal, the hotel's gourmet restaurant. Thanks to the young chef, a Michelin star could be added to the menu in 2018, making him one of only a few top chefs under 30 in Italy to achieve this. Paolo is known for being ambitious. Competitive. Perfectionist. Today, he leads a team of 14. His dishes look like little pieces of art, created in another world. Plated with utmost precision, every component cut, turned and shaped with perfection. "If my career as a chef had not taken off, I would probably be a designer," says Paolo. "What I love about my job is not only addressing the taste, but also the aesthetic aspect of a dish." This is clearly rooted in the days when, barely of age, he became head pastry chef. It was burnt into his memory that "a millimeter to the right or left makes a big difference." Later, he gained further culinary experience in renowned award-winning restaurants in France, Denmark and Asia.
"I'll sleep when I am dead"
When Paolo talks about the colours, textures, smells and tastes of potatoes, beetroot and chocolate and the countless ways in which they can be prepared, his eyes smile. He combines the meticulousness of a scientist with the sensitivity of a poet. Tweezers, pipettes, syringes and other lab utensils are part of his kitchen equipment. His library contains 2,500 reference books, not all of them being recipe books. Now Paolo pulls his smartphone from his pocket and shows me a picture of some medical device. It is a square container the size of a small pot, with tubes inserted into four indentations. "This is a centrifuge, used to separate blood," he says. "Will be delivered next week." Why? "If you fill the tubes with avocado sauce, you can separate it into solid and liquid components. What can I say? We like to experiment," says Paolo. And his eyes sparkle again. He is too well-organized and coiffed for a mad scientist, but he does radiate a kind of moderate obsession. "I'll sleep when I'm dead," the controversial Austrian filmmaker Rainer Werner Fassbinder once said. Seems like Paolo might be one to share this approach. He sleeps no more than four to five hours a night, he tells me. A holiday to him is a day when he and his team go to the mountains to pluck wild herbs from the green meadows in summer.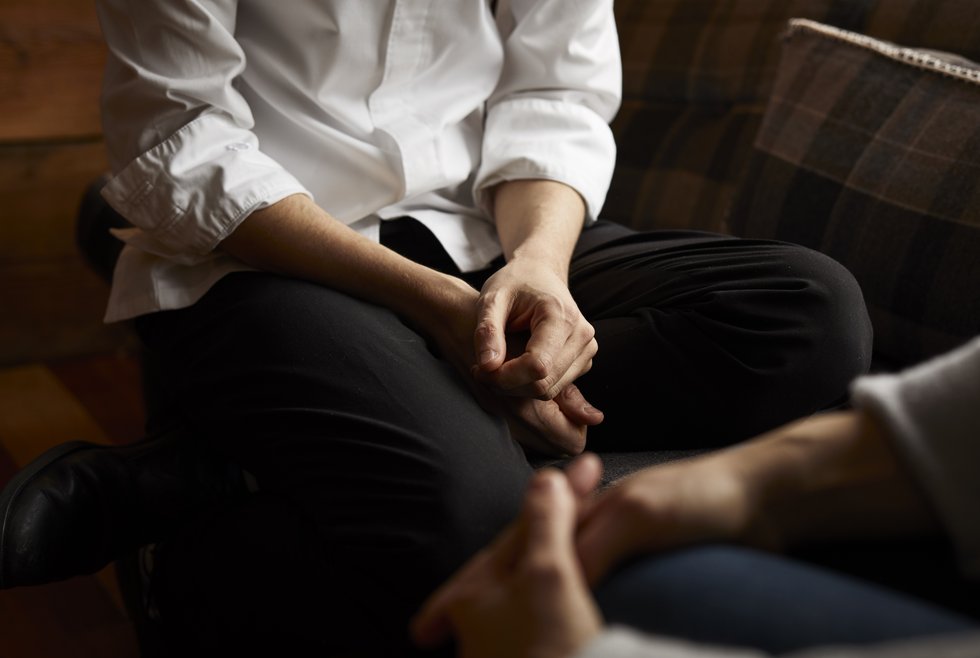 The summer face and the winter face 
Wild herbs from the region such as thyme, verbena, mint or lavender are an integral part of Paolo's cuisine. As most chefs in top gastronomy, he almost exclusively uses regional ingredients. In regions where not much grows in winter, however, this approach can become a challenge. But Paolo, belonging to a generation of chefs that does not see sustainability as some kind of fancy extra but as a basic requirement, rises to the challenge: "That's why we ferment a lot and freeze purees or sauces for winter." So Paolo's cuisine has two faces: the vegetable-heavy, lighter summer face and a heavier, dense winter face. The advantage of strict regionality? "What we serve to our guests is exclusive to this place, the Aosta Valley. It's unique."
Paolo did not grow up in the Aosta Valley but in the Italian province of Piedmont, where everything – just like in all Italy – revolves around food. When Paolo was little, his grandmother Rosa and his mum Daniela taught him how to make the perfect lasagna and what is important when preparing gnocchi. Already at an early age he cooked for his family, which meant for a lot of people: five children, several aunts and uncles, cousins, the grandparents. "For me, food brings moments of happiness. It stands for being together, for fun, family, having a good time." This is the kind of experience Paolo wants to create for his guests. He wants them to remember dining at Petit Royal. Coming up with a little surprise here and there clearly helps in this. At Petit Royal, guests chose from six different menu variations, each of them based on a special ingredient. "Every dish of each menu is a different interpretation of this ingredient. But guests will only learn what it is when the dish is served." In total, Paolo's kitchen team creates 45 dishes per season, all of them combinable, allowing them to respond to their guests' likes or dislikes and to make last-minute adjustments. Like many other top chefs, Paolo is driven by his wish to make his guests happy. Therefore, dining at Petit Royal may and should also touch them emotionally. And it should also be fun.
The art of waitressing
Paolo himself seems happy as well, despite the strains of a career in top-class gastronomy. Paolo is young, he's hungry and Italy loves him. He participated in several Italian TV shows, he is something like Courmayeur's culinary poster child, eloquent and good-looking, but here, in the restaurant, he prefers to stay in the background. In the restaurant's choreography, his place is behind the scenes and he never appears outside the kitchen. It is the waiters who serve as mediators between kitchen and patrons. And a good waiter is far more than a person who puts plates on tables and clears them away. "A waiter needs to have a sense of why our guests are here. Those who come for business lunch have different needs than a couple that wants to spend a nice evening or guests who know and come for our food." A good waiter knows the altitude at which the potatoes on the plate have grown and where the wild herbs that complement them so well have been sourced. But they also know when it is appropriate to talk about these things and when not. Paolo is aware of all this, and he chooses his waiters and waitresses as carefully as he chooses the local producers he works with. This leads to a great team spirit that he also benefits from. He seems at ease among his people. Tearing those kitchen walls down clearly was a good idea.
Text: Martha Miklin
Photos: Sophie Kirchner // friendship.is