Alpine Kitchen With An Adriatic Touch
Chef Damijan Draganic does casual luxury in Seefeld.
Damijan Draganic is a young chef. Head chef, to be precise. Deep set are his eyes, and deep is his voice. A tattoo graces his right arm. The numerous little burns and cuts on his forearm "simply come with the job", he says, as do unpaid internships when you are starting out as a young chef. At first, Damijan seems a little restrained but his eyes start sparkling as soon as he starts to speak about the art of cooking. Being modest by nature and thinking that his lack of German wouldn't qualify him for the highest position in a kitchen, he applied to become a sous chef at Hotel Nidum in Seefeld. But there everyone soon saw his talent and commitment – which of course count more than language skills - and shortly after, the young, quiet Croatian was made head chef.
"I knew early on that this is my purpose, my future."
Unsurprisingly, Damijan's love for his job is rooted in his childhood. Every day he watched his mother prepare new meals from the freshest, simple ingredients for her family of five. In school, Damijan found his own passion for cooking and started a half-year internship at 4 star hotel Varazdin in Selce, Croatia. He loved it there and stayed longer, later calling his time at the Varazdin "the probably most formative years of my life." Besides learning all the tricks of the trade in a professional kitchen, Damijan saw what it means to be a head chef. With the help of a healthy amount of ambition, persistence and diligence, he landed the job of a sous chef at Hotel Falkensteiner Iadera in Zadar, Croatia, at only 22 years. "I guess I was also lucky to be in the right place at the right time," he says, "you always need a little bit of luck." Then his boss helped him get an offer from renowned Hotel Engel in Welschnofen, South Tyrol. Damijan immediately accepted it, and two weeks he saw the mountains for the first time. It was nothing short of love at first sight. The following year, his long-term girlfriend and him decided to move to Innsbruck, where he started to work as chef entremetier at Hotel Lamark under Austrian celebrity TV chef Alexander Fankhauser. This is where Damijan, who had already been in touch with Austrian cuisine, starts to look deeper into the traditional, age-old recipes of the region. Coming from the Mediterranean, the young chef comes up with a plan: Merging Adriatic and Alpine influences to create a new, unique symbiosis. He presents this new approach to the crew at Hotel Nidum where they welcome him with open arms. "Damijan is very special. It took only a few words and we were convinced that our new head chef was standing in front of us," remembers head of marketing Martin Drahorad.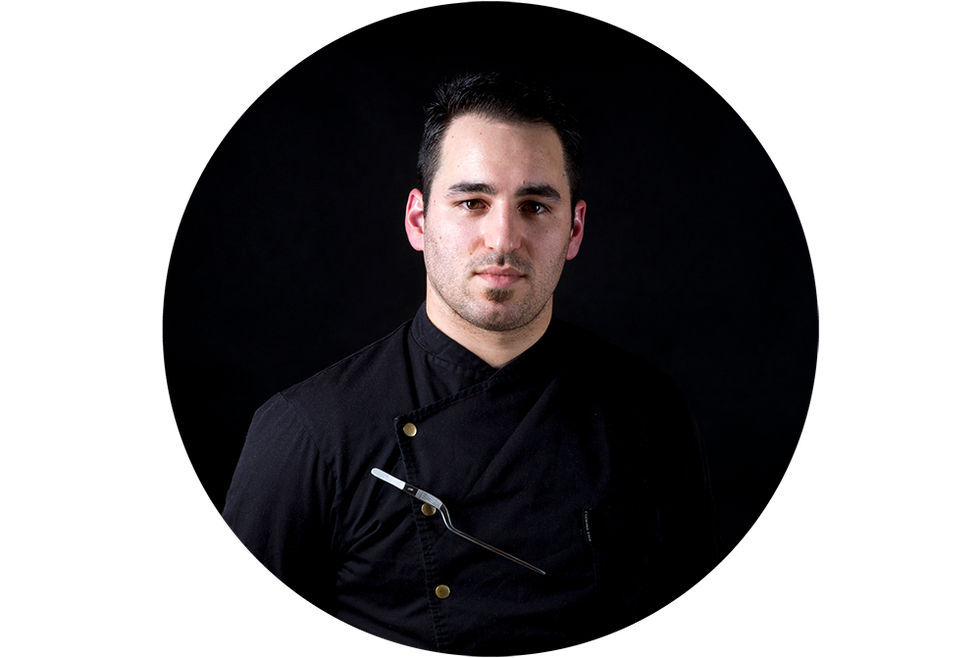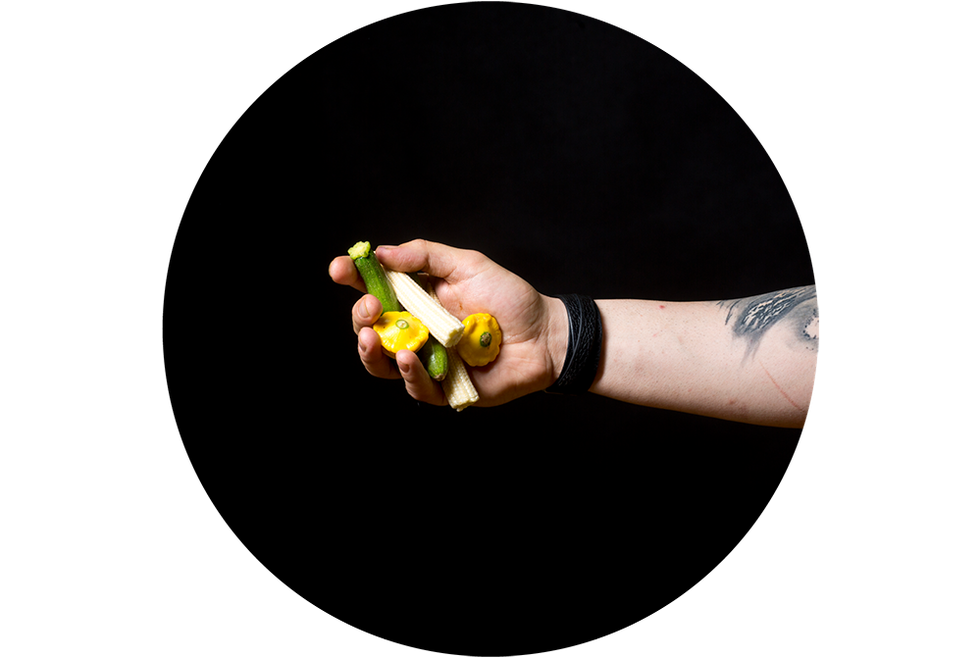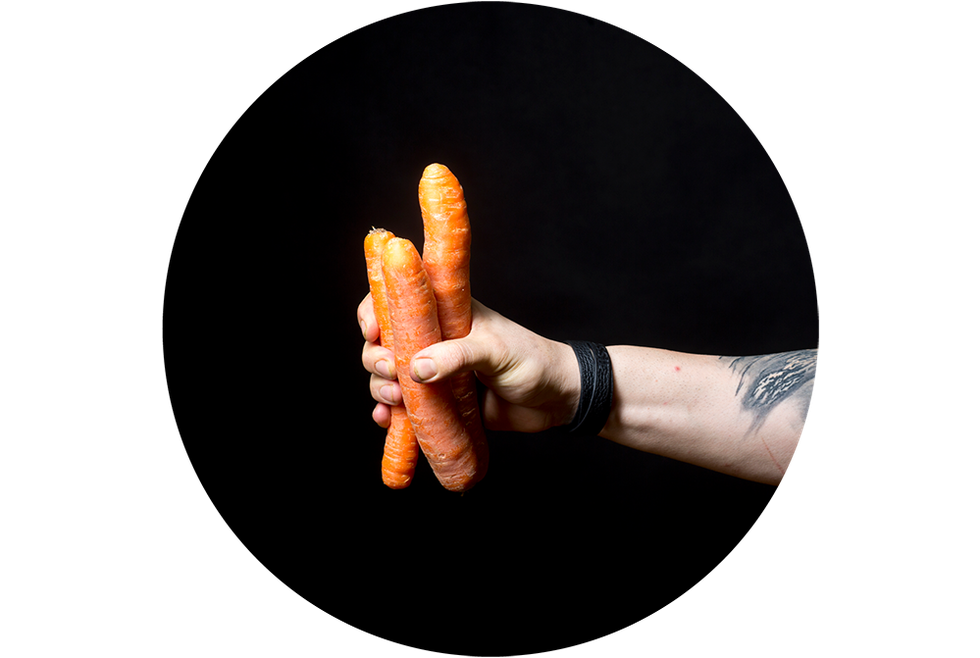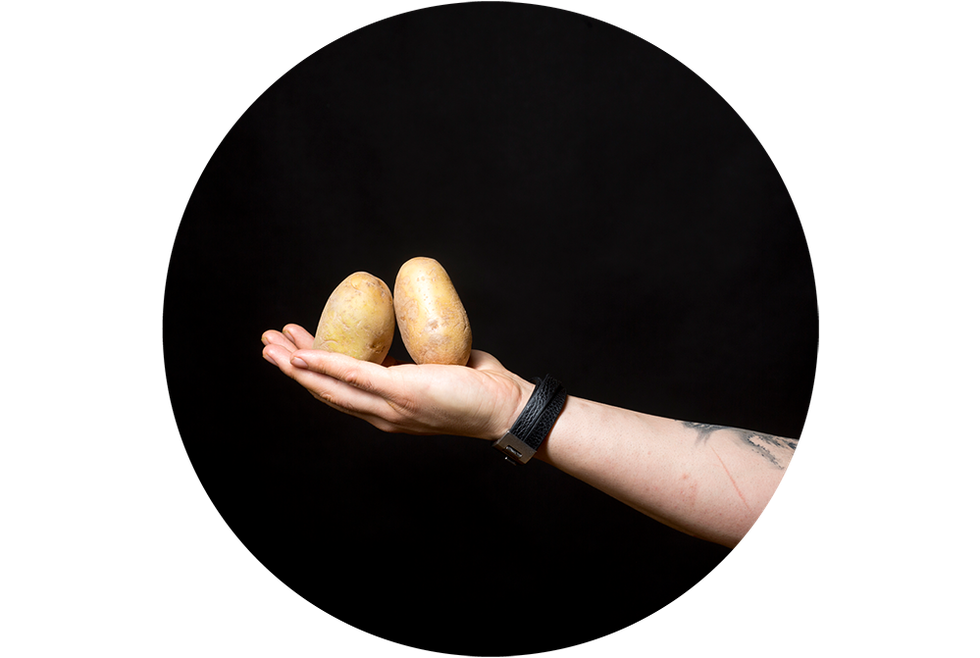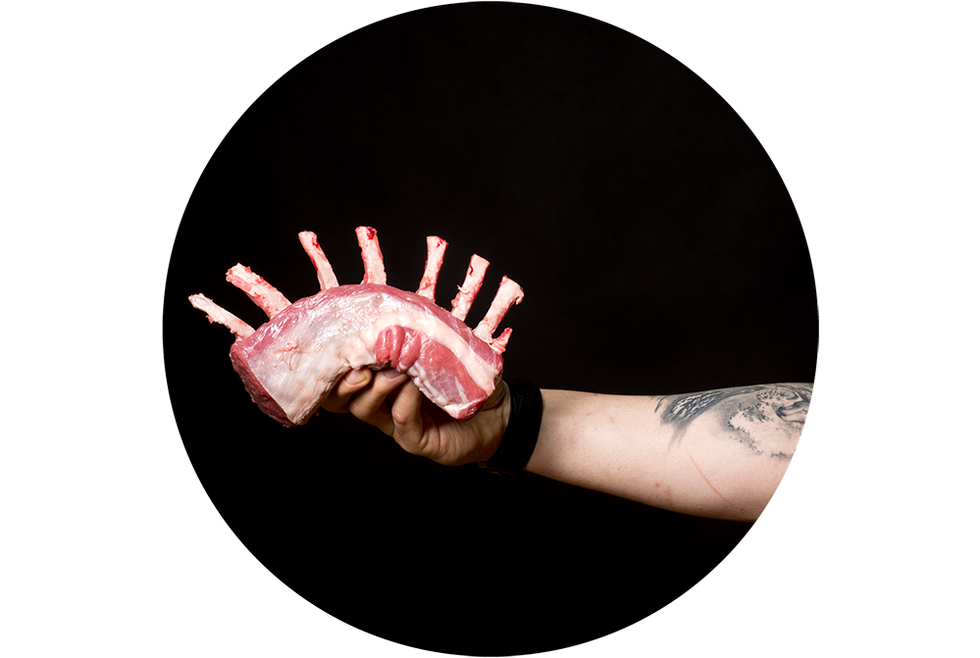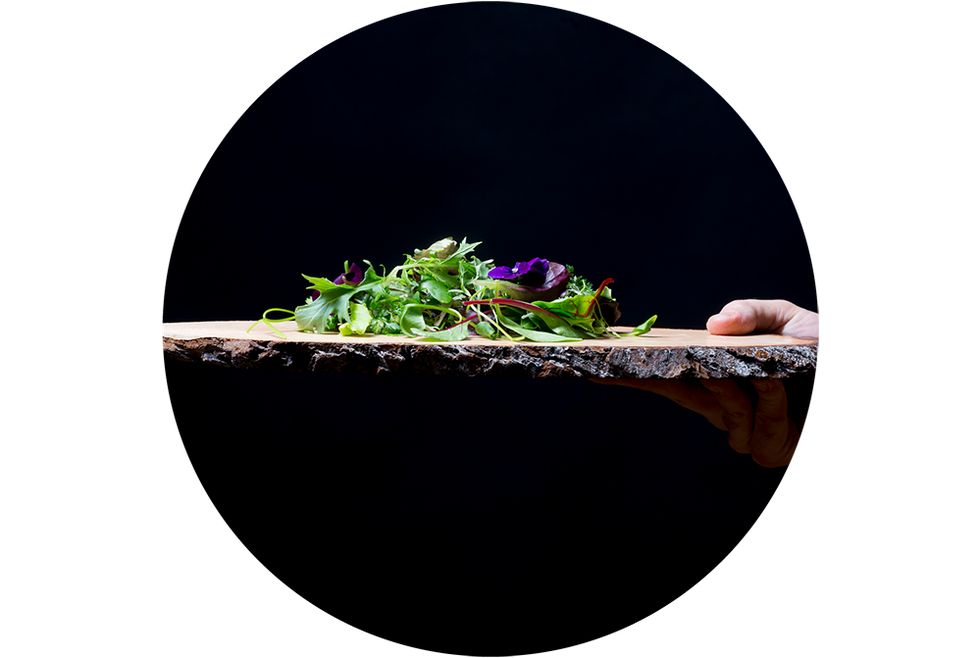 Casual Luxury
Hotel owner Maximilian Pinzger, how was born and raised in South Tyrol, has given the hotel in Olympiaregion Seefeld a new name, and a fresh concept. No bellboys wait for arriving guests in front of the hotel; there's a no-tie policy throughout the hotel, and the management consciously refrained from being rated under any hotel classification. Instead, everything has a laid-back, yet exclusive vibe to it. The same applies to Damijan's style of cooking. "His cuisine is both extravagant and down-to-earth," says Drahorad. Casual luxury at its best.
"An artists paints on canvas. I pain on plates."
We sit down with Damijan in the hotel's "Meet and Read" area. He orders a cappuccino and looks out on the Seefeld plateau presenting itself in all its glory outside the big windows. Damijan, however, feels like his jobs is never really done. He is always looking for the next challenge, it's the only way "to become better and better and improve my dishes." So it is both profession and passion when he works in the kitchen. It's his world, a microcosm where he can work meticulously on his creations, perfecting them to the very last detail – only to realise that there is always something that could be even more perfect. His drive for perfection is almost fanatic and sometimes almost gets the best of him. But Damijan is surrounded by the best of teams, and he knows it. "You could be the world's best chef but without your team you would still be nothing," he says. And maybe that's why he is not the high-strung, stressed-out chef you would imagine, one who is ruling his team with an iron fist. No, in Damijan's kitchen, everyone is welcome to present their own ideas and visions and take part in the further development of his "Alpine Adriatic Kitchen". Also, Damijan is not after the limelight; he wants his dishes to speak for him like a text does for an author or a painting for its painter.
Although Damijan grew up by the sea he would still rather prepare meat than fish. "Fish is like a woman. You have to be really careful," he says with a grin. 90 per cent of the produce he uses are sourced regionally: vegetables from local farmers, freshwater fish from nearby Leutasch. And Damijan has a strict no-waste rule. Whenever possible, everything, even the skins of potatoes and carrots, is being used. His employer fully backs this approach, even accepting Damijan's wish to not put certain high-end staples on the menu. "In the beginning I was asked for foie gras but I was very clear: As long as I am the head chef, there will be no foie gras in this kitchen."
Damijan has seen many kitchens and worked in many countries, but it is Hotel Nidum where "I can be 100 per cent myself", he says. It is obvious how much he likes it here on the Seefeld plateau and it almost feels as if he has found his destination. At least for now.