"At Home Mum Does The Cooking"
Chef Christian Belletti likes to stay on top of things – something that, quite literally, comes quite naturally in the mountains. There he can also find the calm and serenity he loves.
It is a busy day in the kitchen of the Klosterbräu hotel, the 500-year-old former monastic brewery in the Olympiaregion Seefeld: A film crew has taken over the hotel's restaurant kitchen for the day. But even if this bustling chaos was an everyday occurrence for chef Christian Belletti, he still would never lose his cool for sure. Belletti, who was born and raised in Germany, joined the Klosterbräu in 2014. His laid-back attitude is a perfect match for the hotel's philosophy of sustainability.
What makes your work here at the Klosterbräu so interesting?
Christian Belletti: I really like communicating directly with suppliers from the region like the people at Gut Leutasch. I can just jump in the car and drive there myself, and then we know exactly where our produce comes from. At Gut Leutasch, for example, they only use local game meat, and the oregano for their venison sausages grows on the meadows along the way up to the Rosshütte. Yes, this does limit our options in the kitchen to a certain degree, but on the other hand it is just so fascinating to create new dishes from the same raw products time and time again.
Your hotel also runs its own farm?
Christian Belletti: Yes, at least to some extent. We do have a vegetable field where we grow kohlrabi, kale, red and white cabbage, and salad. We prepare salads right at our guests' tables so they can see first-hand that it comes straight from the field. We also do have two potato fields because potatoes are perfect for storage. Moreover, we grow our own barley for brewing and wheat for our homemade bread.
Wellness is a very important part of the hotel concept. How does that influence your cuisine?
Christian Belletti: There are not a lot of carbs on our menu. We serve a selection of meat and fish, and, most importantly, smaller portions. It is all about balance. 
The beautiful thing about being on holiday is the possibility to slow down and enjoy things more consciously. My favourite guest is someone who is ready to immerse him- or herself completely into what we offer here in our hotel.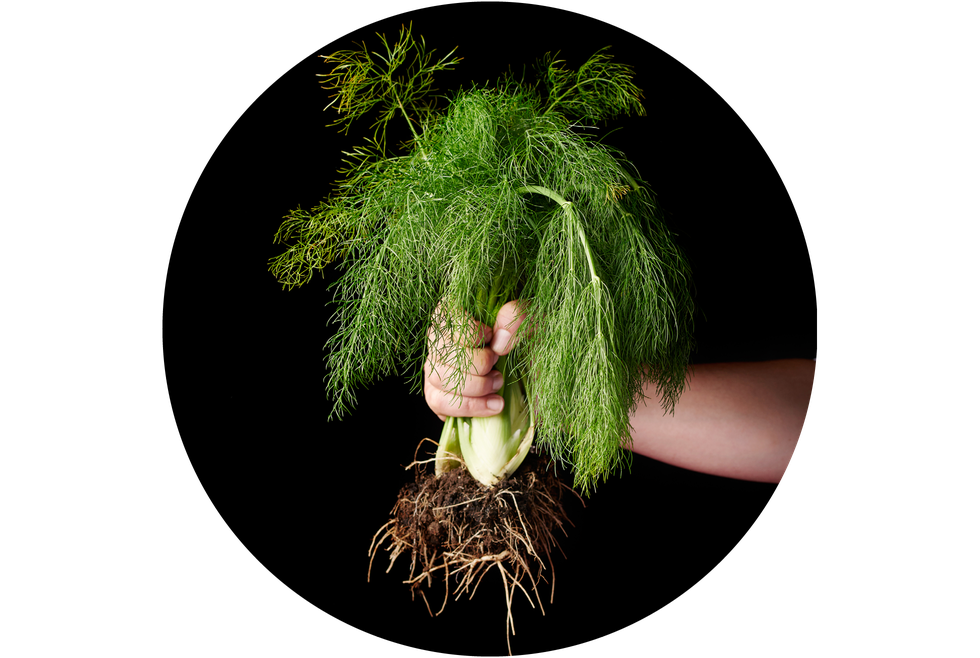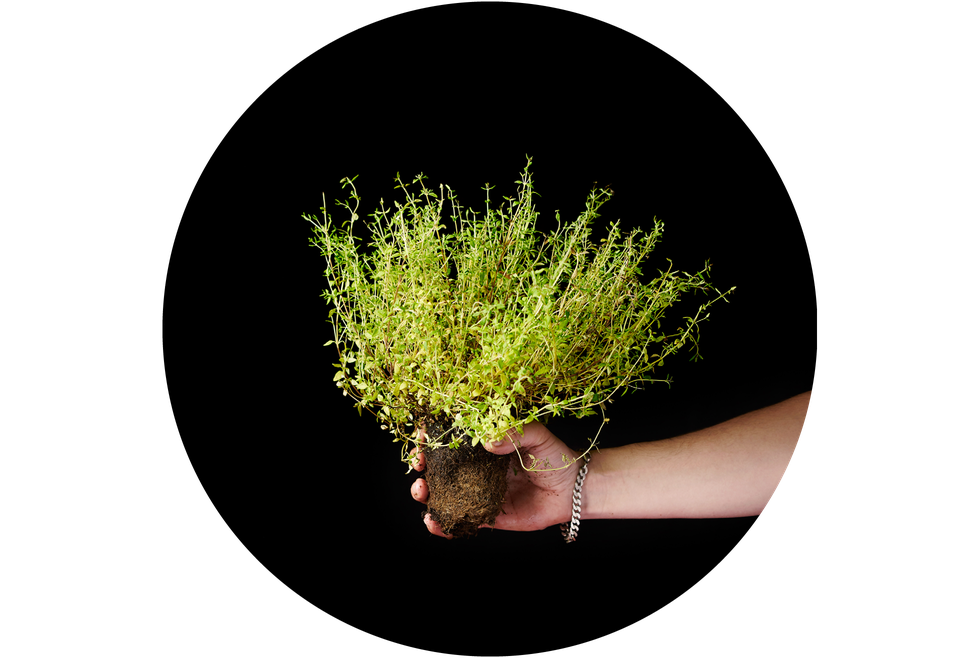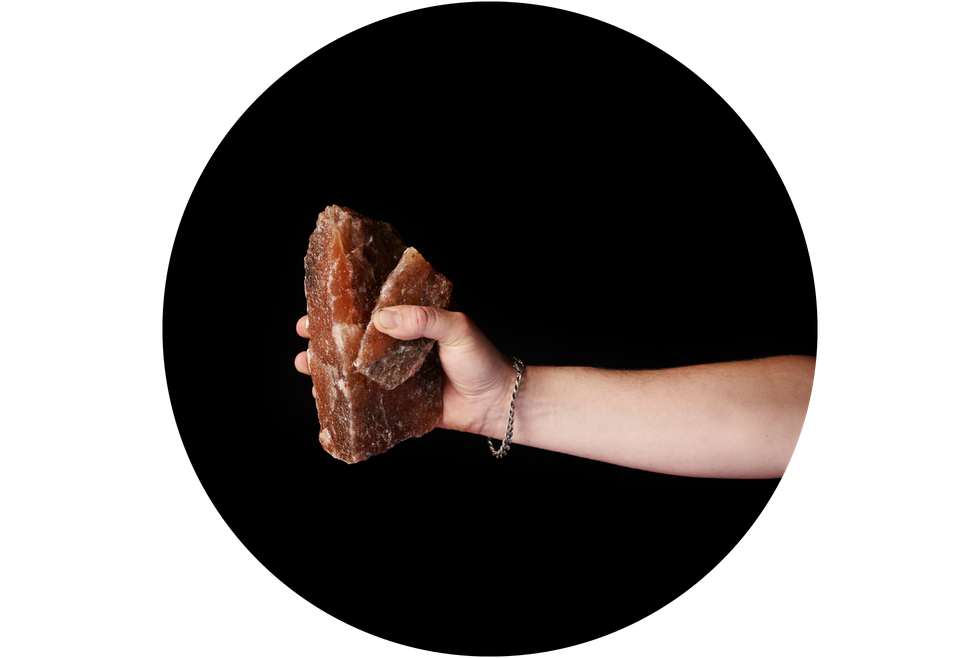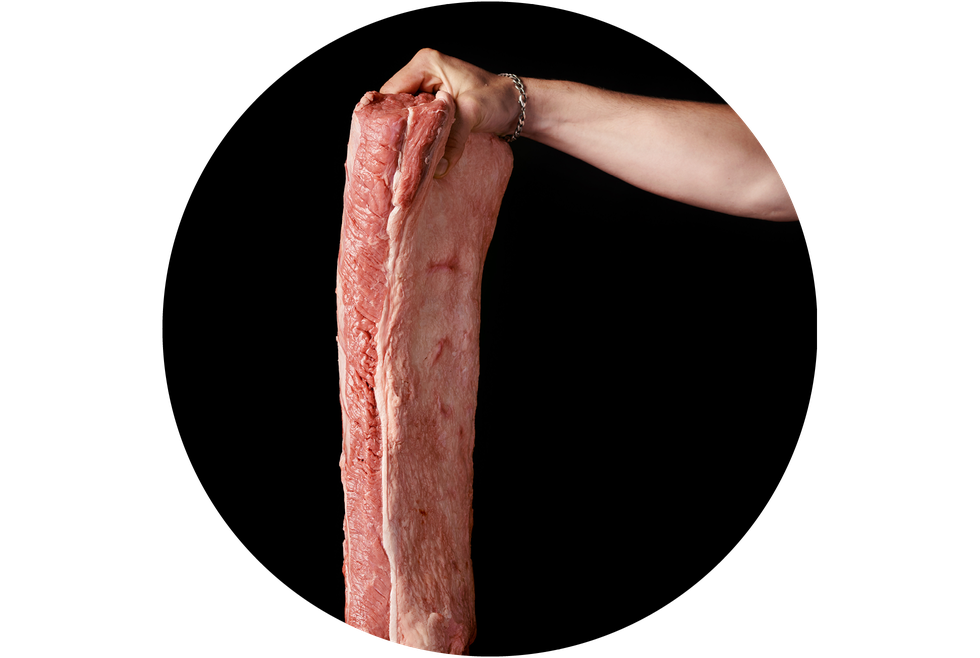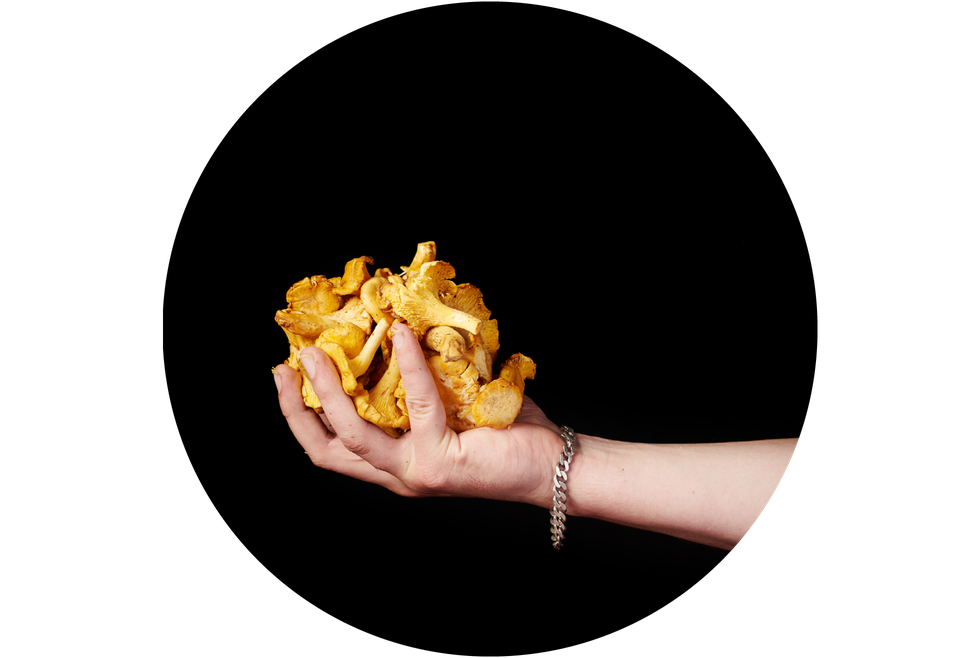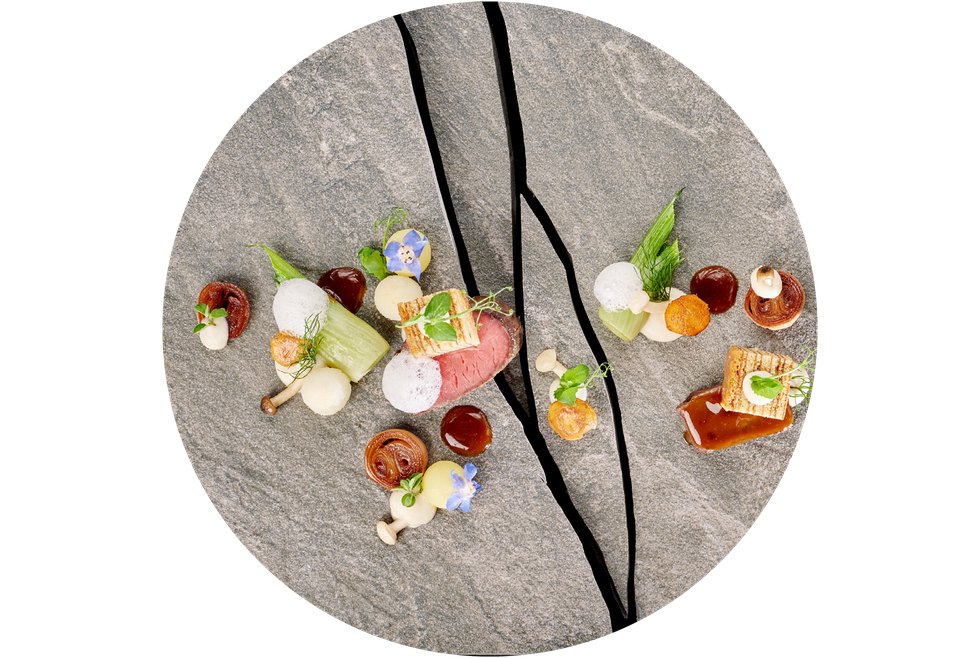 Variation of alpine beef with potatos and mushrooms
Are you a balanced person yourself?
Christian Belletti: Yes, I'd say so.
How do you keep your balance?
Christian Belletti: I like swimming, I was county champion when I was younger. Our hotel is also very employee-oriented, so we can, for example, use the wellness area.
The Olympiaregion Seefeld generally seems to be the perfect place for being and staying active.
Christian Belletti: I just love the scenery around here, especially the lake. I enjoy being outdoors. I am not into cities at all, to me, they are rather daunting.
How did you get involved with cooking?
Christian Belletti: My father is an architect and my mum works in a bank. They always had my four brothers and me work half of our holidays.
My oldest brother was the first to turn to cooking when he was fed up with going to school. Everything evolved from there. Today, three of my brothers are chefs, one is a waiter. Of course I also just love cooking.
Do you sometimes cook together at your parents' house?
Christian Belletti: No, at home it is our mum who does the cooking. 
Do you have a mentor who has inspired you in your career?
Christian Belletti: Yes, Thomas Walkensteiner at Schloss Fuschl. He is such an extraordinary man with so much energy. There I also had the chance to witness the establishment of a 5-star hotel from scratch. 
I also worked for a big catering company, serving up to 10,000 people at events. I think there is something to learn in every job and every situation. While one job is more about cooking, another one might be about organisation and logistics, about learning to expand one's own responsibilities or how to stay on top of things.
Do you see yourself more as an artist or a craftsman?
Christian Belletti: A craftsman. As a chef, you apprentice, learn the basics, say how to braise or make a sauce. And then you try to expand and improve your skills according to your own interests. So for me, it is always a craft, a very beautiful one at that.
As a chef you have to be good at so many other things as well. You need to be business-savvy, resistant to stress – and creative. Of course there are always aspects you like more than others, but you have to keep the whole range in mind if you want to be good at this.
You guys are also brewers, making your own Klosterbräu beer. Are you involved in that too?
Christian Belletti: No, but we do try to include our award-winning beer into the culinary experience in our house. Our "wine cellar menu" includes a pretzel beer soup or a cold version with apricots and beer – it's all very foamy but still down-to-earth. In our Bräukeller, the brewery's cellar, we serve our malt crème brûlée.
Eating is mainly about enjoying, savouring, celebrating food – and life. How will the trend of conscious eating continue?
Christian Belletti: I am convinced that we will become even more conscious of what we eat. Look at all these emerging allergies alone. But it will still take a while until we get to a point where conscious eating becomes the norm. After all, healthy, conscious, clean eating is also a question of money and pricing. But feeling well requires a lot more than healthy food – think of spending time with friends, going out, having time off and so on. Wellbeing starts at home – why don't we all start by taking time to have breakfast with our families?