"It'S Not About Who Gets Down The Fastest"
Why Ski-Club Arlberg is more than just a sports association.
If you had asked us before this interview what a ski club is about, we would have answered: to produce as many top athletes as possible. Well, Ski-Club Arlberg does just that – think of legends oft he sport like Trude Jochum-Beiser, Egon Zimmermann, Othmar Schneider, Karl Schranz, Patrick Ortlieb, Mario Matt and many more who have won a total of 83 medals in the FIS world cup and at Olympic Games. And then there are active pros like Junior World Champion Nina Ortlieb, two-times Freeride World Champion Nadine Wallner or Freeride Runner-Up World Champion Lorraine Huber. After talking to Daniel Huber, Youth Consultant at the Ski-Club Arlberg branch in Lech, however, we know more: Winning medals is very important, but not the only thing they aim for in their work. An interview on the promotion of young talent, personal development and the socio-political role a ski club can play in a community like Lech Zürs am Arlberg.
As the club's youth consultant and trainer you work with these young people for a very long time – and a decisive period of their lives. Does this make you an important factor in their personal development?
Daniel Huber: I like to see it that way, because we are not after athletic success only. If their career path leads some of our members to Olympic gold, well, that's just amazing. But for us – and I can not emphasize this enough – the time all of these children spend doing sports is very, very precious - and valuable, no matter who successful their career in the actual sport will turn out.  If you learn to 'read' these young people, to locate and foster their strengths, sport can teach them so many amazing lessons. Such educated people, again, are a great asset for a place like Lech, even later on in their lives, no matter whether they turn into professional ski racers or not. So I think it would not be wrong to say we are a socio-political factor in the region as well.
How so?
Daniel Huber: Everything here at the Arlberg started with people who were good skiers and taught others to ski. Skiing is ingrained in our way of living, the culture of our everyday life. We want to convey this to young people, may they go on to become ski racers, lawyers or hoteliers. Maybe one day one of them will be in the position to make decisions relevant to our community, and then their understanding of the importance of skiing for this region is a great thing. If a ski resort is supposed to be working as a whole, everything stands and falls with competence in winter sports.
Currently two thirds of young people in Lech, around 90 children and teenagers, train with your club. Why is it so popular? How do you achieve that?
Daniel Huber: In supporting many young people, not only the odd super talent. We have six groups: The "Rookies", "Speedies" and "Tornados" groups are for kids in primary school. After that they can choose between three different divisions: They can go for the classic race training, an alpine training focussing on the technical aspects of the sport, or the freestyle-oriented "New School" training. This way, every child can choose to their liking, and we can keep all those children with us who are interested in skiing but not necessarily racing. Of course it is not only one or the other, both fields can be combined, and those who can never get enough can do both. We are doing very well like this at the moment, but we must not rest on our laurels. There are a lot of other interesting things out there to do for young people.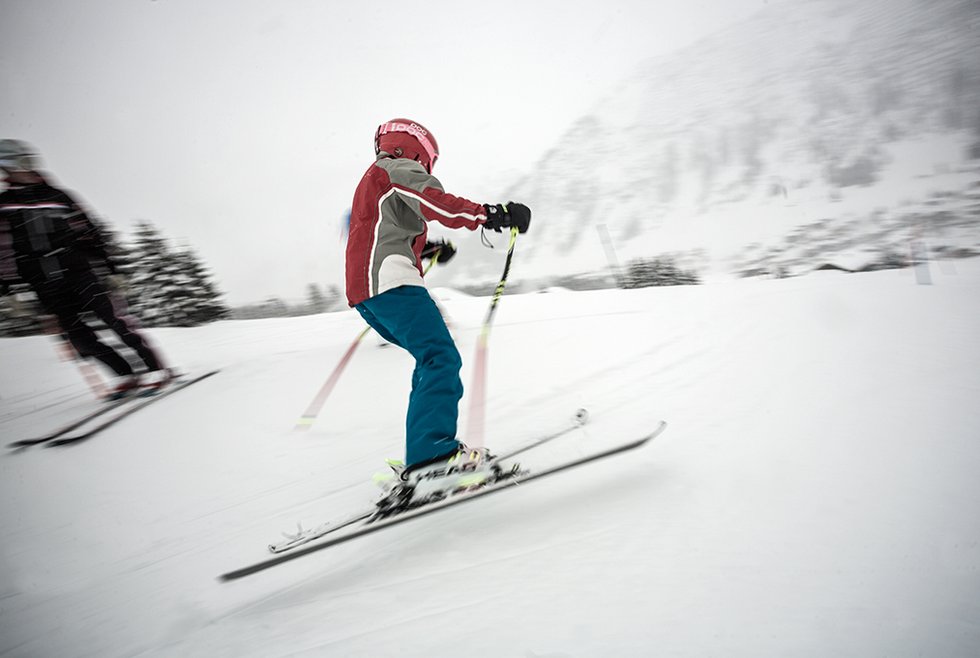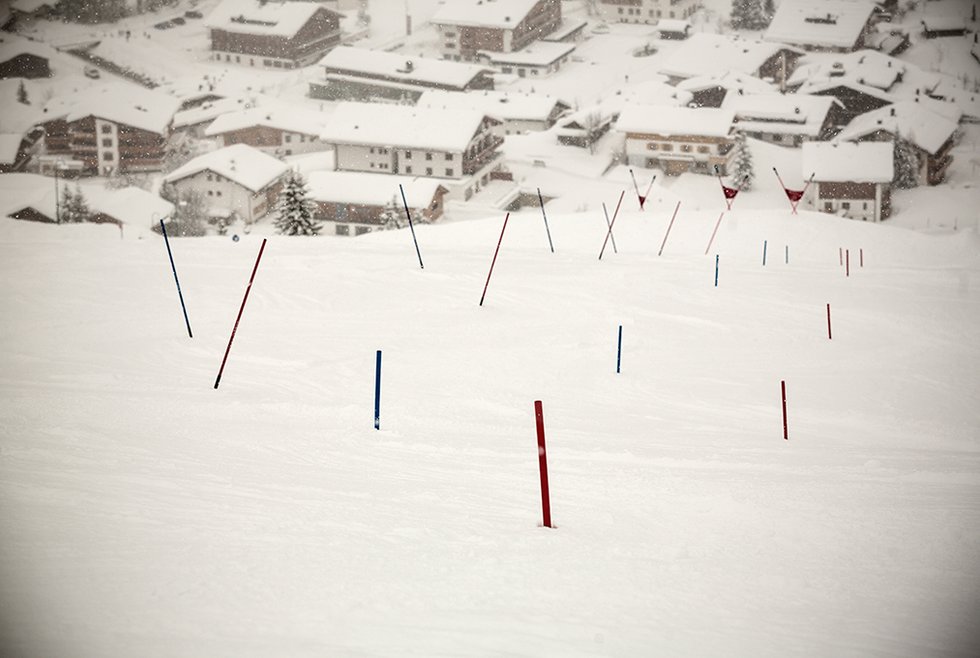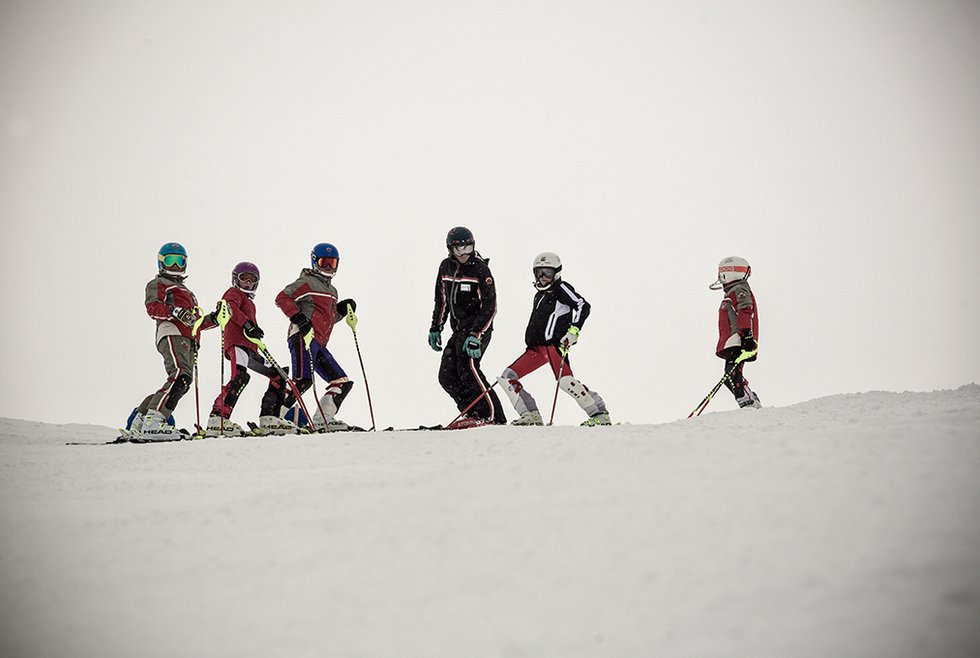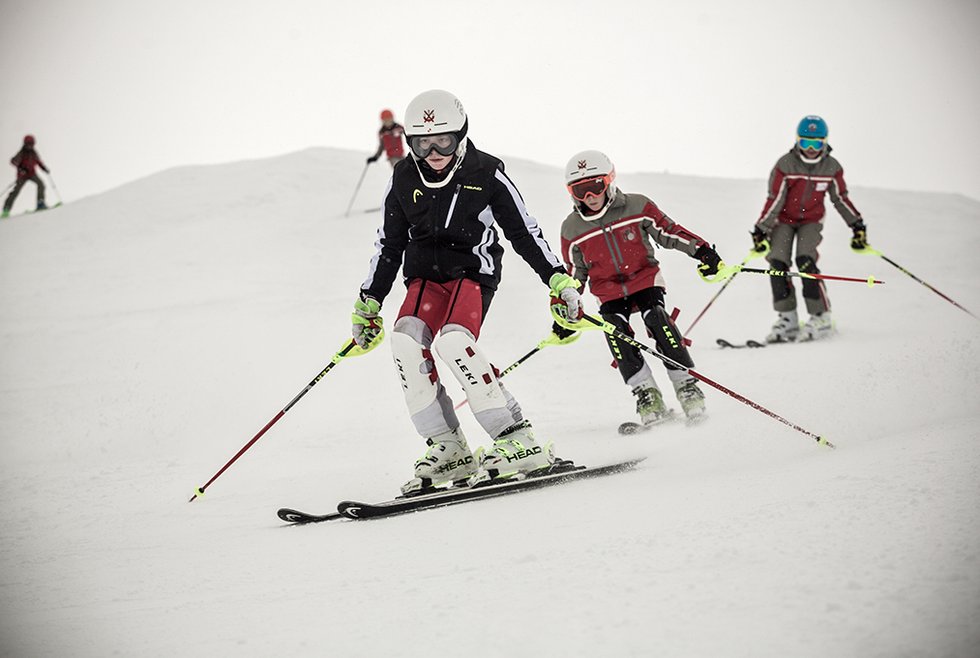 Some of which being less expensive than skiing...
Daniel Huber: Yes, you are right. In football, all you need is a pair of shoes and shinpads and you're good to go. For skiing you need skis, a helmet, sticks, pads and so on, that can put a financial strain on a family. So we try to keep expenses in check by a conservative approach to the equipment needed, meaning up to the age of 13 or 14 they do not need different pairs of skis for slalom, giant slalom etc. One pair should be enough. Changing to professional equipment comes easily to these kids anyway. Apart from the financial aspect it is also about the physical strains professional gear can put on a body. If you give really good equipment to young people, they carve really rough turns and their bodies are exposed to extreme forces at an early age. We see it as our responsibility to protect our young skiers from that. You don't need aggressive gear to get into racing.
At what age can you see real talent?
Daniel Huber: You can tell early on if someone is a good skier, even as a non-expert. Still it is impossible to predict how this talent will develop. Some are crazy good skiers at a young age but just can't make it happen later on. Others don't win one single trophy in their early career and then in their teenage years winning suddenly comes so easy to them. Generally, enjoying the sport is the most important factor. If you are passionate about it, anything can work out.
How do you keep this passion alive from the early days of childhood to the teenage years?
Daniel Huber: By not placing too much importance on who gets down the fastest. We also look for other talents -  one may be a great entertainer, the next one is really good in helping others. If you recognize such traits you can help children find their place in the group. We can't always accomplish that, but in many cases we can. If you promote the shining talents in the sport only you may get them far, but the others fall by the wayside.
The Ski-Club Arlberg has more than 8,000 members from 64 nations and is one of the oldest and most venerable of its kind.  Would you say that tradition going hand in hand with innovation is exemplary for the culture and way of living at the Arlberg?
Daniel Huber: I think it is. Apparently many people can identify with our values and like to be members – some more for our history and tradition, others for the various aspects of our work today. The latter ones are very important to us, too, for we don't want to dwell on the past. We want to take history on with us, but we also want to continue writing it.