Auf Spitzen
A rather short tour with a focus on downhill runs, perfectly suited for beginners.
1. Ridge (2,160 m)
We take the Firstbahn gondola (a 10 min walk from Sport Grindelwald) up to the ridge (about 20 min), a starting point popular also among snowboarders and freestylers. From there we walk over to the chairlift a little north of the mountain station and ride up to Oberjoch.
3. Trough just below Sattelegg
We check our avanlanche equipment before leaving the marked piste. In the through we put the skins on our skis and start the first, soft ascent on the truncated terrain while enjoying the stunning views of Wetterhorn and Eiger. In roughly 30 minutes we cover about 200 m in altitude and end up at Sattelegg.
4. Sattelegg (2.226 m)
We take a few minutes to enjoy the breathtaking panorama and watch some chamois. Then we continue our way straight ahead along the eastern slope before starting the next ascent, which is a little steeper this time, working our way up to the crest. From there, another steep ascent of about 10 minutes takes us up to the Auf Spitzen summit.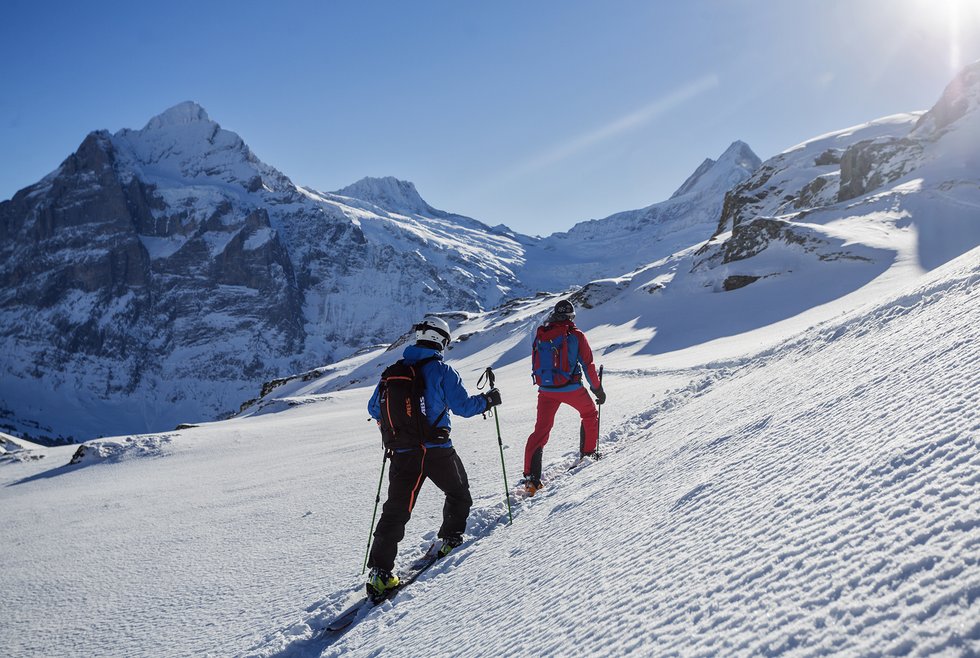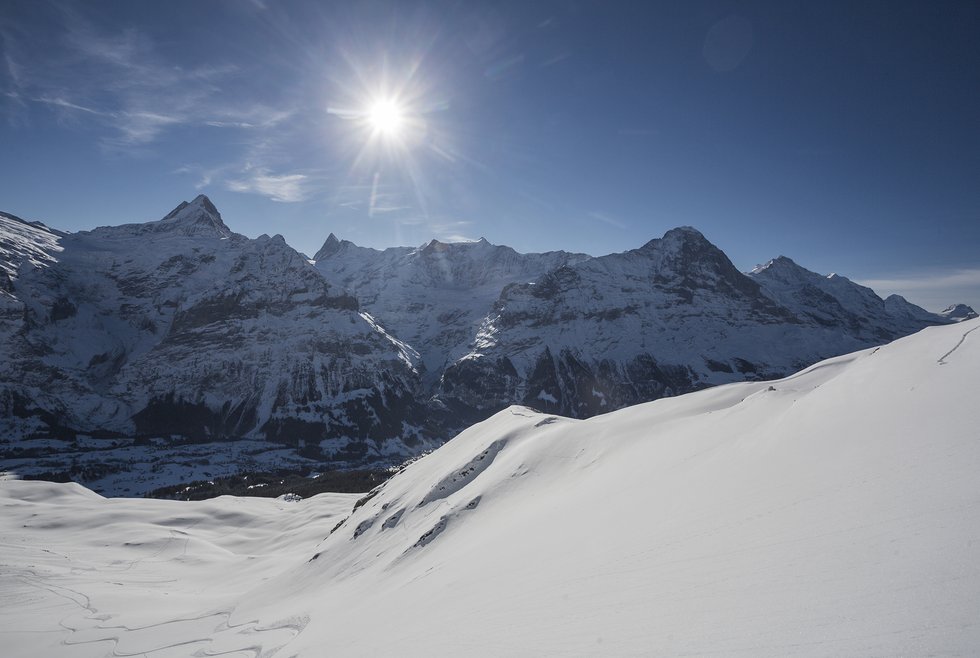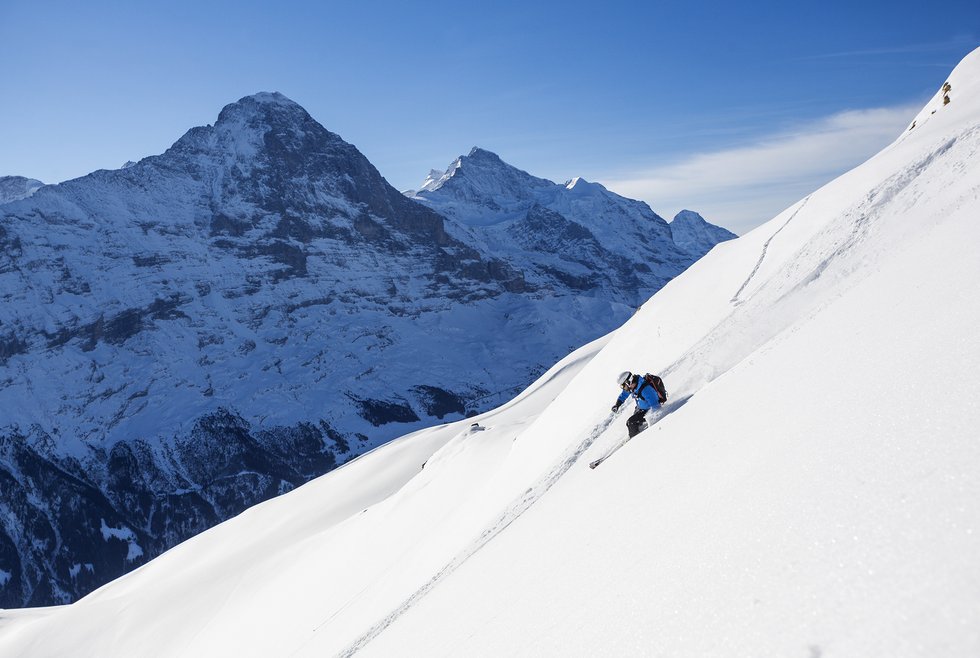 5. Auf Spitzen (2.384 m) 
The view is impressive. Not only can we see the mountains, but also get a wonderful view of the town down in the valley. We have reached the highest point of the tour. It's only downhill from here! Getting down to the Waldspitz mountain restaurant takes about 30 minutes. OPTIONAL ROUTE: In good weather conditions, experienced skiers can take the route all the way down to Grindelwald (about 1,300 metres in altitude).
6. Waldspitz Mountain Restaurant (1.900 m)
We take a break, then continue our descent for 30 more minutes (about 400 metres in altitude) before reaching the regular slope leading back to the Firstbahn gondola, which takes us back to Grindelwald. From the valley station we walk back to Sport Grindelwald in the heart of town for about 10 minutes.
Fact Box
Starting point: Sport Grindelwald 

Finishing point: Sport Grindelwald 

Duration (ascent): 2-3h 

Duration (descent): 1-2h 

Number of participants: 6-7 

Equipment: Touring equipment including ski crampons, avalanche transceiver with probe, shovel, thermos, breathable clothing

Altitude covered: 300 m going up, 800 going down

Suited for: beginners, everyone looking for a relaxed, downhill-oriented tour

Difficulty level: easy

Fun: 8 out of 10

Adventure: 6 out of 10