A Dynamic Duo
Just like its owners Myriam and Bruno Kaufmann, Café 3692 radiates an interesting dynamic: Combining the idea of a quaint cafe and an experimental showroom, it tells the story of a driven and nature-loving couple.
When Bruno Kaufmann goes for a walk, he hardly ever gets anywhere quickly. There is simply too much to see, too much to discover, too many things he wants to pick up. "I was a collector even as a kid. When we went somewhere I always found something interesting – a piece of wood, a stone or something like that." In his professional life, it is wood that fascinates the trained carpenter the most today. A tree that fell into a creek and gets polished by the water? For Bruno, that's "art". Ten years ago he started his own business, "Harmonie Holz" (harmony wood). He creates furniture from found objects, say a bed from driftwood or tables from old tree trunks. Usually, he does not have a plan on how to use the things he finds, he just goes with the flow and sees himself more as an artist than a carpenter. "I spot something I like and take it with me. And then, some time later, I come back to it with an idea of how to use it." You can imagine how exceptional his works are – and how hard it can be for clients to get an idea of what the final product looks like. Now you get a chance to look into the world of Bruno Kaufmann at the  Café 3692 run by his wife Myriam, which also serves as a show room for his fantastic wooden art works.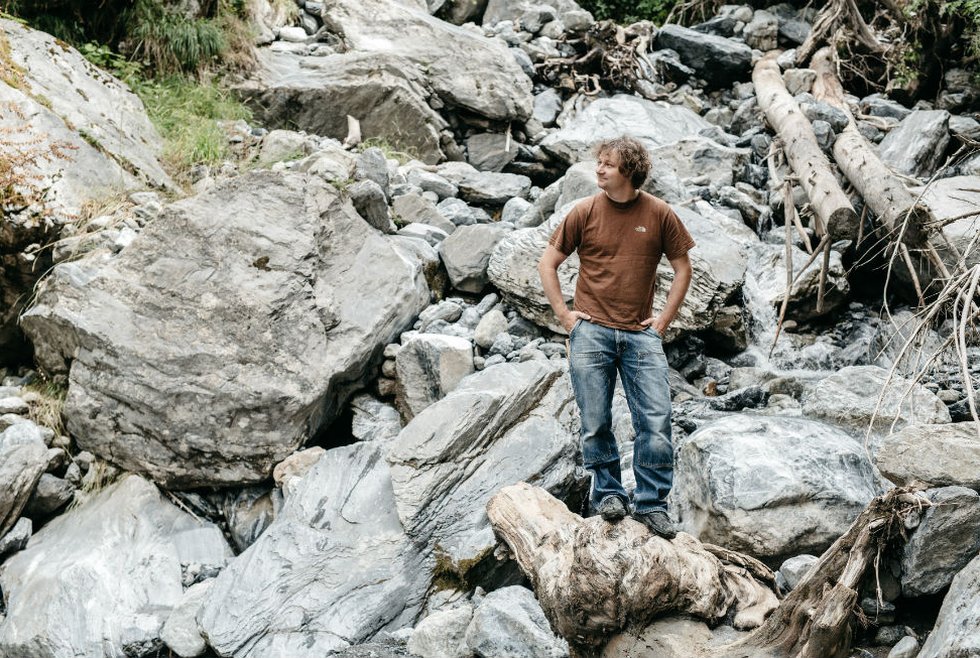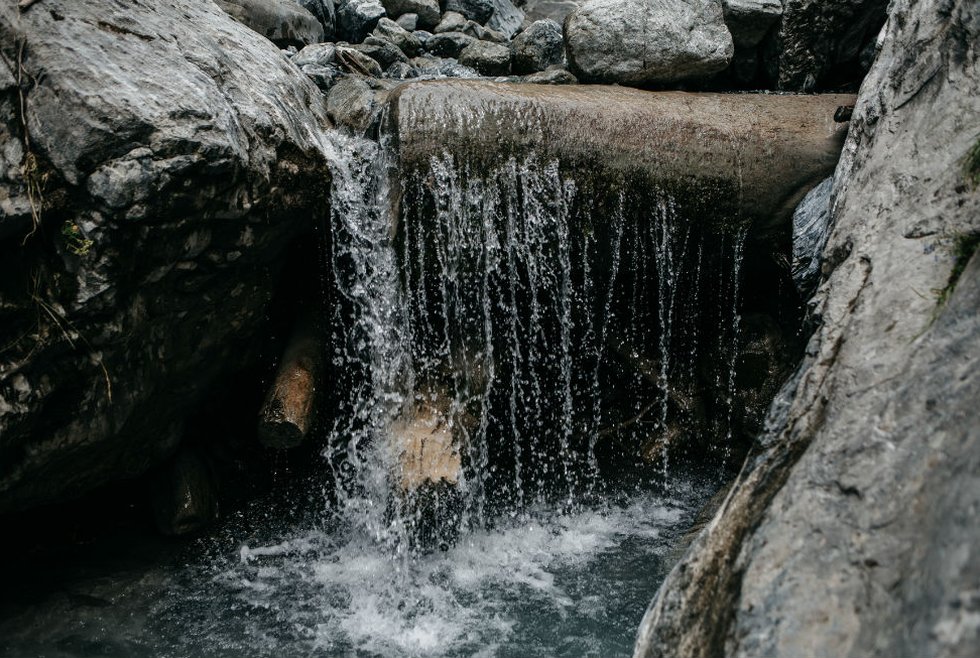 "If we had done it differently, it would not be 'our café' now"
The beer pump is made of old wood planes, three different types of wood were used for the ceiling, the regulars' table is a full-size tree trunk, and an old minecart, once used in the construction of the Jungfrau railway nearby, was turned into a barbecue. When entering Café 3692 for the first time, you don't know where to look first. Everything is so unusual, yet the place is so harmonious in its entirety. "It's always interesting to see people's reactions when they come in, " says Bruno and adds, "especially children are often very quiet in here because they are so busy looking at everything."
Creating the place, however, took some courage. Even friends expressed their doubts in the construction phase, claiming that Bruno and Myriam wanted to cram too many different ideas into one space and that there was too little homogeneity. "Still, I said to Bruno: Build it the way you want it to be," recounts Myriam. And Bruno adds, "Had we done it differently, it would not be 'our café' now." Because every little detail has its meaning: The number 3692 stands for the Wetterhorn summit's height above sea level, the place where the two got engaged. The ibex in their crest is a symbol for the Glecksteinhütte, the mountain hut that Myriam ran for eight years after she taking it over from Bruno's parents.

Between taking off and staying grounded
The food served at Café 3692 is almost exclusively made from regional – and seasonal - produce and products. The coffee beans, fair and directly traded, come from a little roasting house in the Emmental valley, the "Kafischmitte".  "I care a lot about where we get our ingredients. And sometimes it so happens around here that there is only one portion left of a dish and I have to explain it to our guests," says Myriam. "You couldn't do that in a big restaurant, that's why I always wanted something small."

This is the story of how Café 3692 came together, the place in Grindelwald where a special relationship with nature, the courage to follow one's dreams and the passion of two people for their profession are united – two people who are a match made in heaven, although, or even because, they come from very different professional backgrounds. "Sometimes I have to bring Bruno back in touch with reality, and in return he let's me fly high with his creativity and phantasy. We keep each other in balance."