A Surgeon In The Kitchen
He likes stress, weapons and Japanese knives and might put beef diaphragm or cow udder on your plate. Also, he is at peace with the fact that the first chef he worked for sometimes slapped him and his fellow apprentices. Still, Thorsten Bode, chef de cuisine at Hotel Alpina in Klosters, is not your average tough guy.
"Thor" and "Sten": the two Germanic words meaning "thunder" and "stone" make for a very archaic, strong German name: Thorsten. Thorsten Bode, the chef de cuisine at Hotel Alpina in Klosters, originally wanted to become a truck driver or open a fishing store, but growing up in the GDR, there were not a lot of options for young people. There were, however, two apprentice positions open for budding chefs, and so Thorsten's career started at "Romantikhotel zur Tanne" in the German spa town of Braunlage. Despite the hotel's romantic name, it was a challenging time for the young chef: "The first three years were really tough. My boss was very strict, he would sometimes even slap us, and we had to work really, really hard. But we put up with it and actually even had fun."
And it was only the first of many stops in Thorsten's career. After working at "Landhaus zur Roten Forelle", the only 5-star restaurant in the German federal state of Saxony-Anhalt, Thorsten joined the kitchen team at the "Speisemeisterei" in Stuttgart, which, with its 2 Michelin stars, was the "absolutely best place in Germany at the time" and also the place where Thorsten realised for the first time what cooking really means: "We plated dishes that looked like paintings. I learned what you can do with goose liver, or lobster, or leeks, and I saw how important the quality of the raw products is." He then moved on to work for German TV chef Johann Lafer at his "Stromburg" restaurant, for Christian Rach at "Tafelhaus", at the "Seven Seas" in Hamburg and, after a "wasted year as a freelancer", he finally came to Waldhotel Davos – just a stone's throw from the place where he cooks, cuts, and directs today. And, as if all this wasn't enough already, he also started to breed Wagyu, or, to be more precise, Kobe cattle in the Swiss mountains.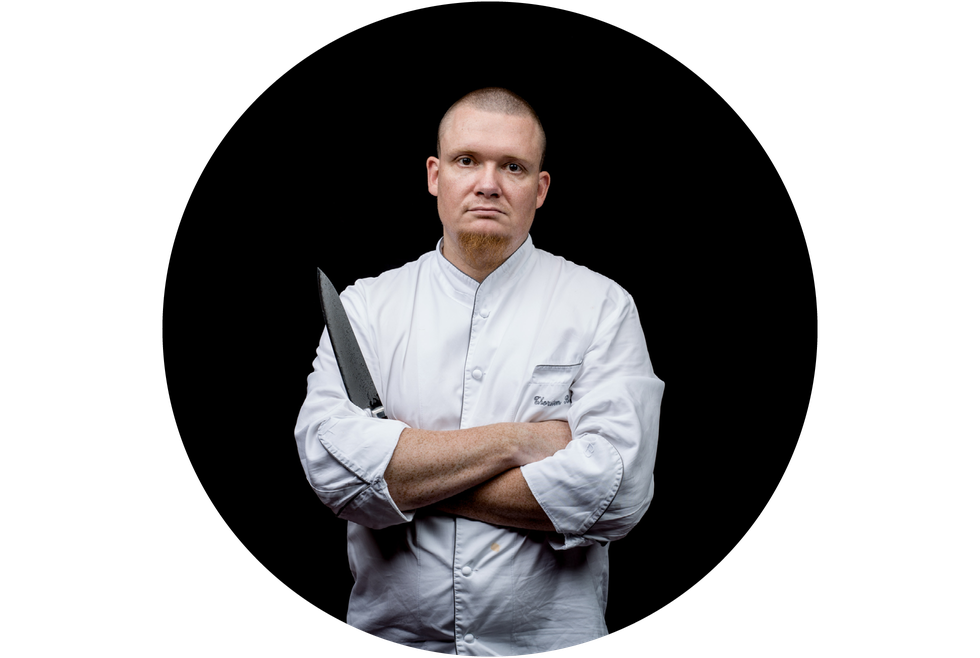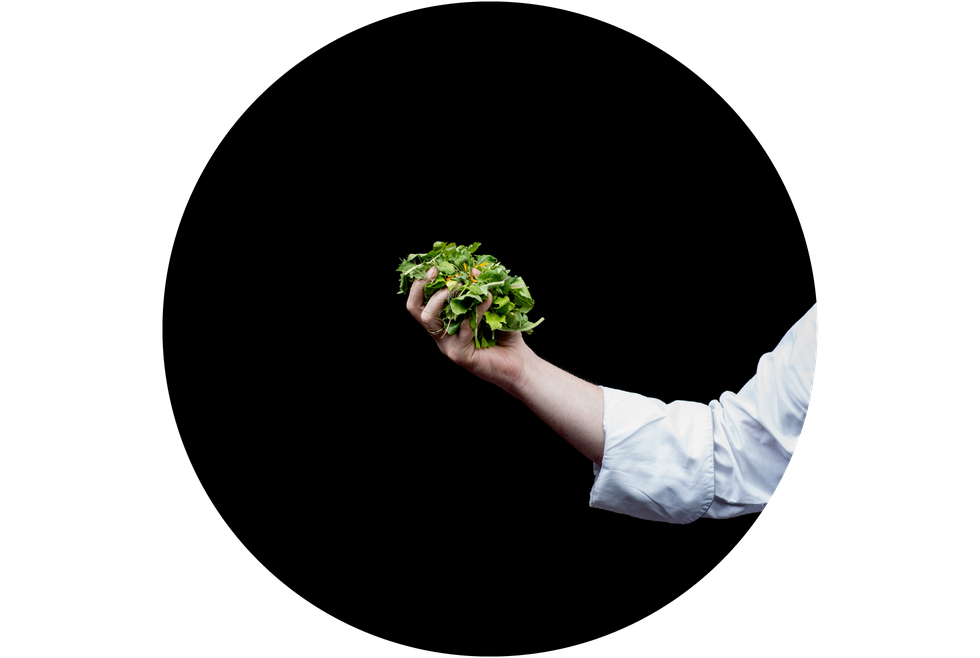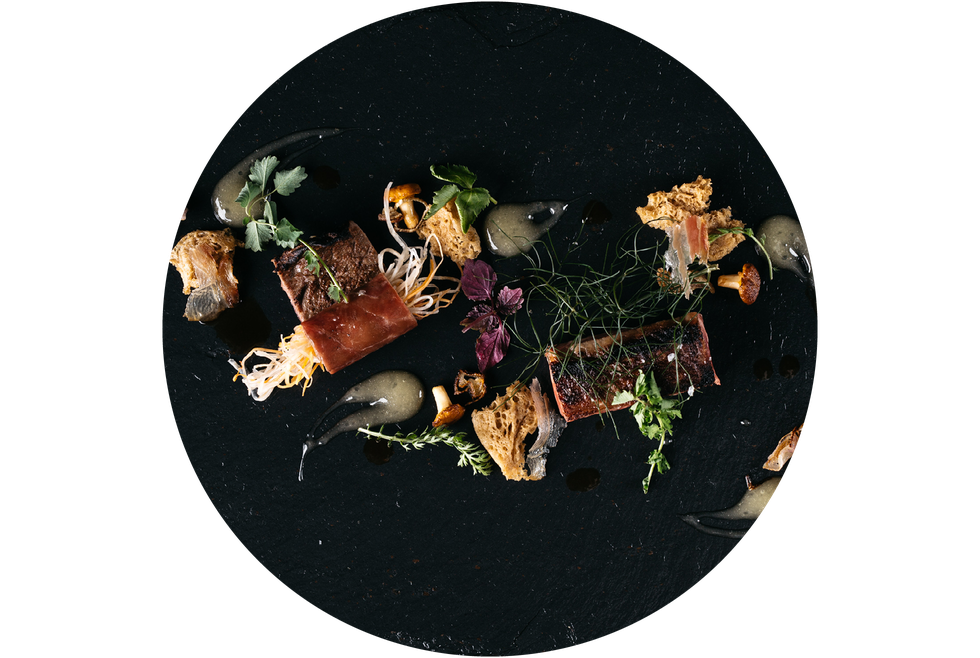 "All this filet eating bores me"
Wagyu beef is one of the best and most expensive meats in the world. Thorsten Bode is very well aware of that: "I always use all parts of an animal, not only the filet, back and sirloin pieces." Au contraire! He particularly loves to put the most neglected parts in the spotlight: "If you cook a cow's thoracic diaphragm sous vide it turns into the most delicious piece of meat. I sometimes also make calf's brain soufflé or use tongue or chin meat. All this filet eating bores me." Consequently, Thorsten always strives to create dishes that are "exciting" – for his guests and probably also for himself. And he is absolutely fine with the fact that the results are provocative at times: "When mad cow disease was rampant in Europe, I decided to serve calf brain soufflé. That almost sent some people over the edge," he recalls, grinning widely. Today, this "nose-to-tail"-approach is all the rage in kitchens all over Europe, yet Thorsten Bode prefers to call his cuisine "old-fashioned". It is always the original product that is in the focus: He wants it to be fresh, regional and, of course, tasty. And a good cook to him is less of an artist and more of a kitchen surgeon, a master of his craft. 
A surgeon in the kitchen
A surgeon has to make sure that every move, every cut, every manoeuvre is perfectly executed. He has to remain calm and make the right decisions under extraordinary pressure. Similarly, a professional kitchen is the right place for people who not only handle stress well but even love it. "It is like an anthill in here - it looks very chaotic from above, but of course there is reason and purpose behind every detail," explains Thorsten, whom his staff, he says, would describe as "strict, but fair". And just like a surgeon has to make sure all his assistants are on top of their game, a kitchen chef needs to be sensitive to what is going on with every member of his team – in the kitchen and front-of-house. Because just one young chef who oversalts the potatoes over a broken heart is enough to hinder the whole workflow in the kitchen.
A little shooting for balance
And how about the chef's own feelings? There were a lot of mountains where Thorsten Bode grew up, and there are amazing mountains were he works today. "Nature is so nurturing and powerful, but in my first year in Davos I felt like these mountains were about to swallow me." So Thorsten rather heads for the woods: "Sitting up on a deerstand thinking nothing is just so nice. And when I even get to see a doe with her fawn, it's perfection." And it gets even more satisfying when Thorsten, the amateur hunter, hits the target – if not out in nature, then on the shooting range or when clay-dove shooting. Thorsten has always been fascinated by weapons, he explains, so he really appreciates the long tradition that hunting has in Switzerland. He also appreciates something less gory, provocative or rough: his family. "Playing with my two children is just as relaxing," he says. And smiles. Even tough guys have their soft spots...