Visiting A Fantasy World
You will find more than perfect conditions for ice climbing in Sertig Valley – and you will also feel like you've travelled to another world.
At Davos Platz station, in the middle of town, we get on bus nr. 8, then get off again at Sertig Sand, the bus stop near the Walserhuus – a mere 25-minute bus ride. And yet it feels as if we have travelled to a completely different world. The bus ride is the perfect example of what visitors and Davos natives love about this place: While we were in the middle of a bustling small town mere minutes ago, we are now in a quaint, snowy valley scattered with traditional timber houses from another era – testimony of a nearly forgotten craft. We are deeply impressed before we've even reached our destination.
Welcome to his world
At the Walserhuus we meet Stefan Bodemann, our guide. He has been a mountain guide in Davos Klosters since 2013, and has been mountaineering and skiing in these mountains since his father took him along on tours when he was a young boy. "This is my life. I grew up here, it's my world," Bodemann tells us. He can't remember the first time he went climbing, but he must have been around four years old, according to childhood photographs. Today he will climb with us, not on rock, but on a frozen waterfall.
The way from the Walserhuus to the waterfalls takes about one hour, the latter half leading us steeply uphill. To help us get on and not arrive completely exhausted, Bodemann brought along some snowshoes. After all, we still want to get some ice climbing done. Of course the hike isn't quite as strenuous for Stefan, so he tells us about himself: He used to be a carpenter, but always felt the urge to be outdoors. "I just feel better outside. And if I do have to work inside, it has to be something with my hands," he explains. He also tells us that he didn't complete his mountain guide training until he was 28, because his skiing technique hadn't been quite up to par. He believes this was a good thing: "I was able to leave behind the wild years of my youth and become more mature." After all, his job doesn't only mean guiding guests to the top of a mountain, but also bringing them back down safely.
Bizarre and breathtaking
We take small breaks every now and then. Not because we need to catch our breath, but rather because we want to enjoy the breathtaking view. Looking into the valley makes it difficult to believe that the highest city in the Alps is only ten kilometres away. Here we are, deeply impressed a second time.   The third time follows suit, as we gaze up the frozen waterfall in awe. Later on, Bodemann will counter our question why he enjoys ice climbing so much with a puzzled look and his own questions: "Didn't you see the waterfalls? Their bizarre shapes? They look like a fantasy world!" Indeed they do. Towering before us, the waterfalls' left side is used for practice by future ice climbing guides, while the right side is for experienced climbers. And so we choose the middle, since "there's something for everybody, from experienced climbers to beginners."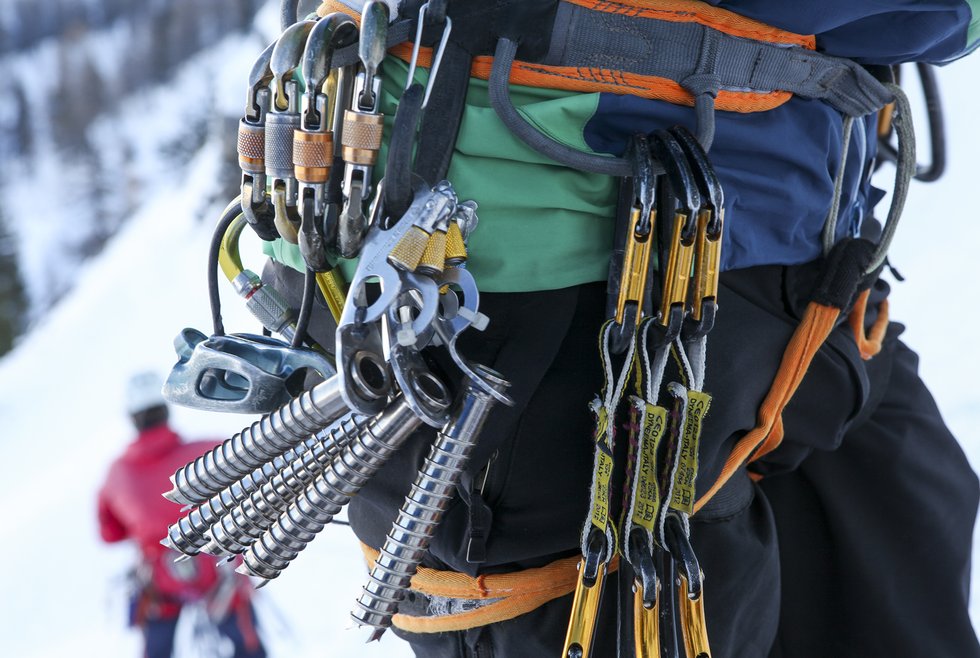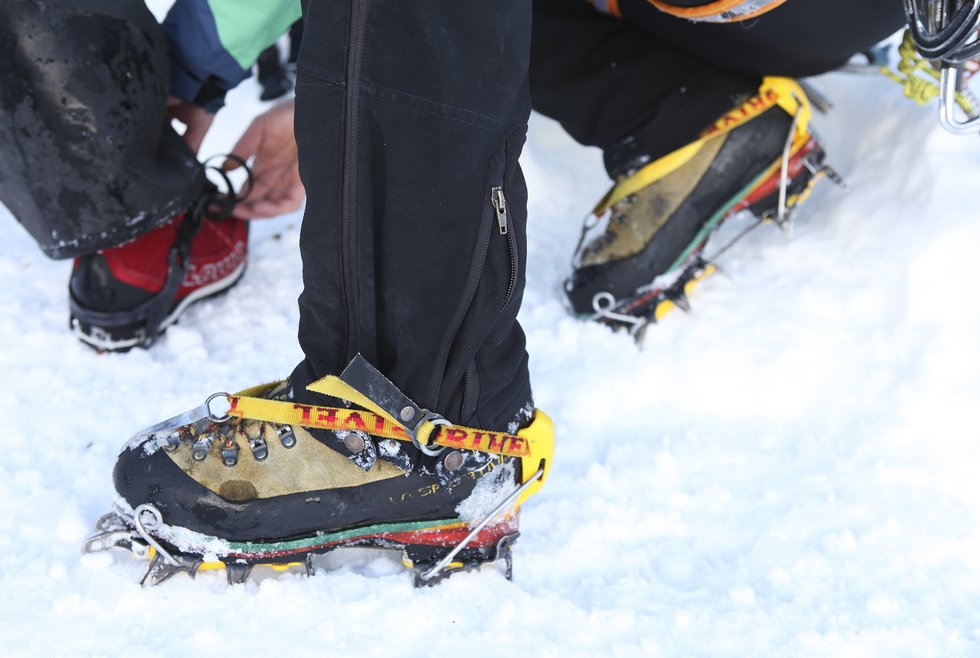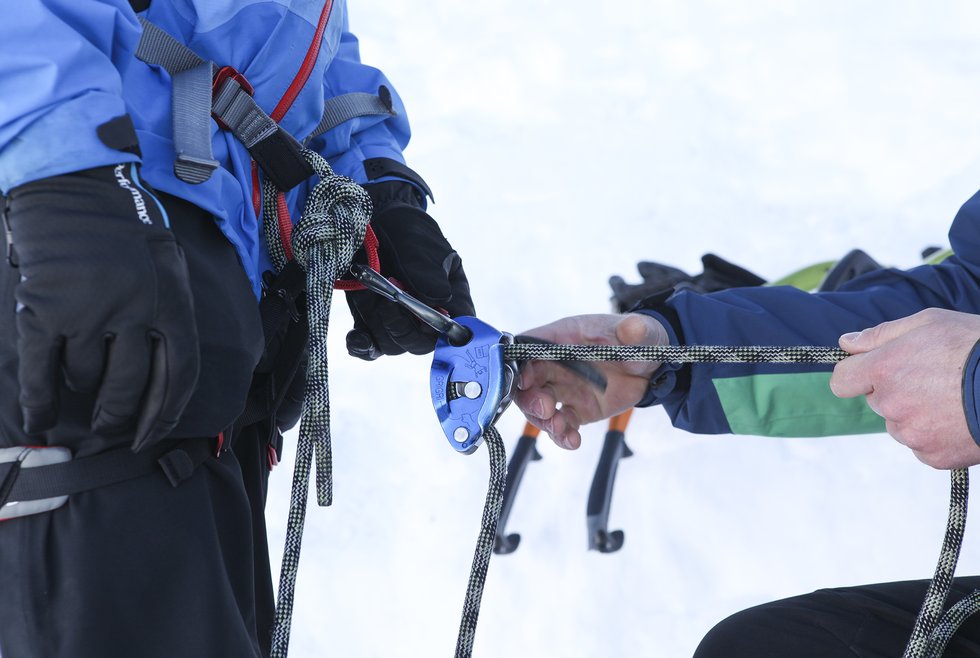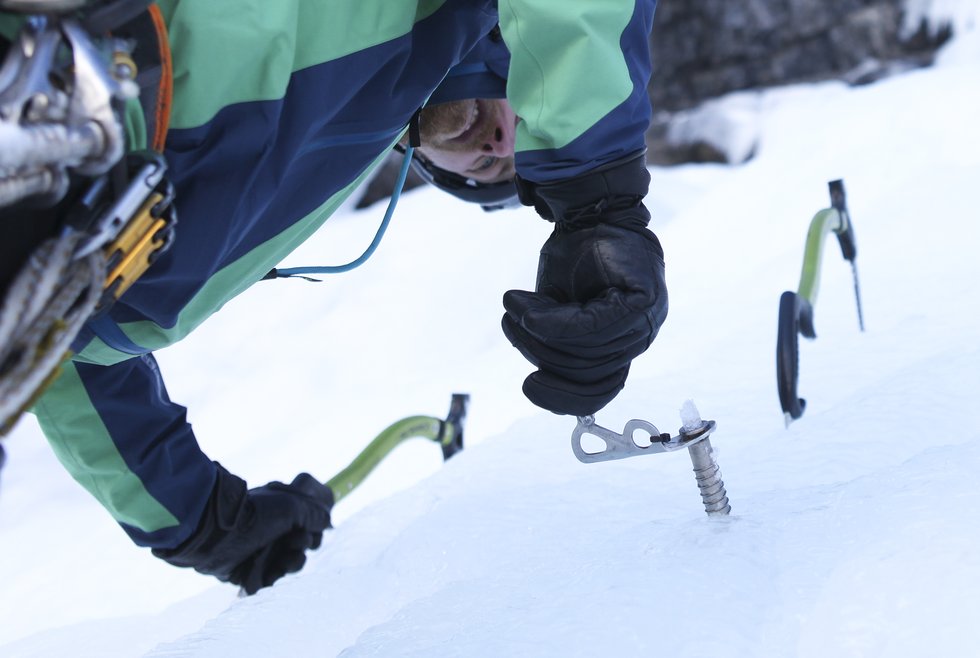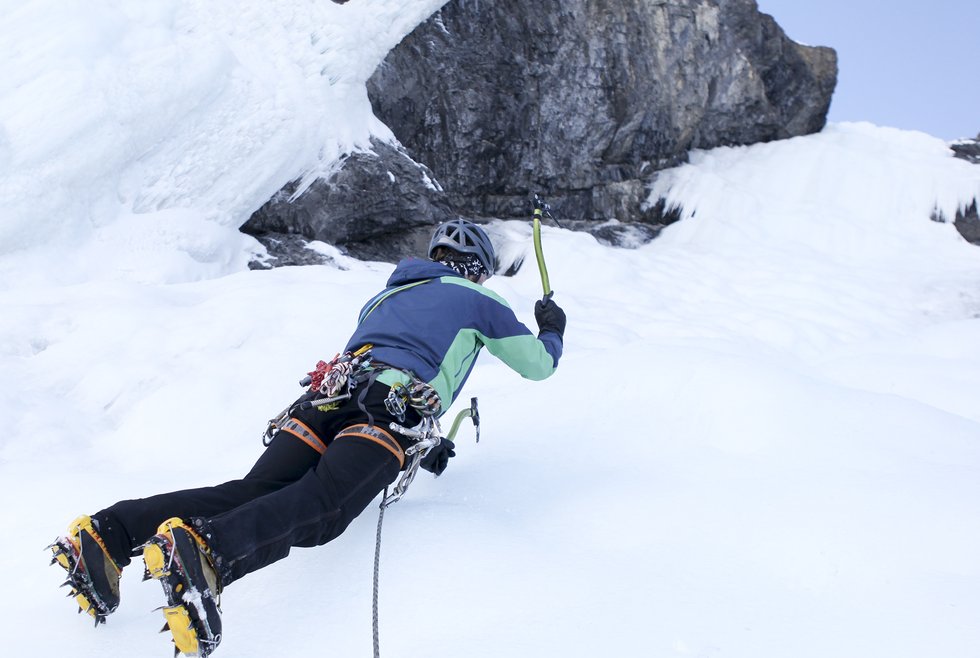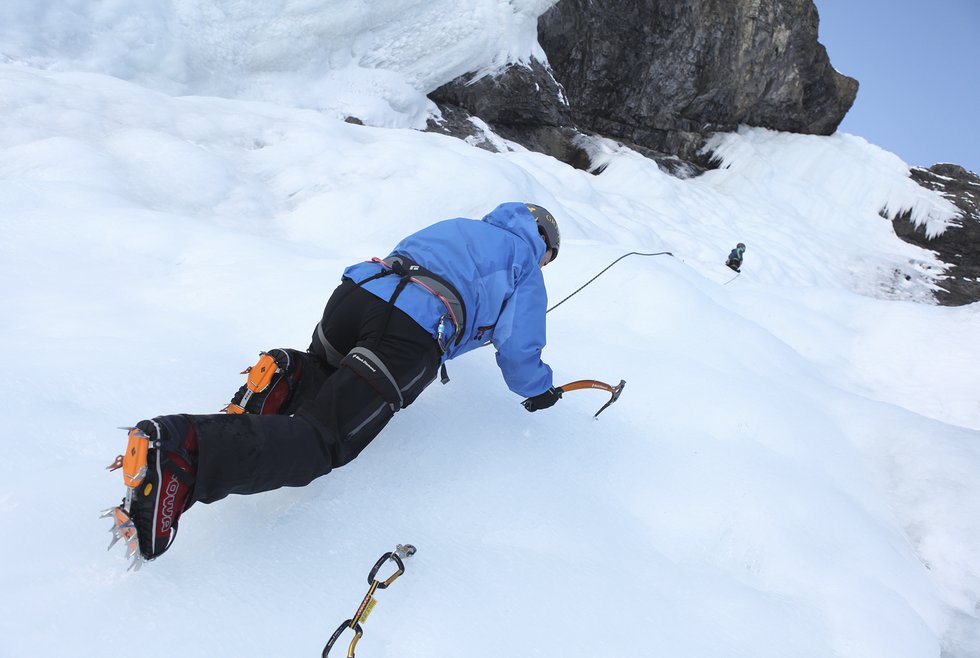 Bodemann goes ahead, almost playfully climbing to the first edge, and places an ice screw so we can follow him safely later on. Once he has reached a small ledge, he signals that it is our turn to climb. Not quite as playful, we start our ascent and with every step our enthusiasm grows. Ice pick right, ice pick left. Quick check, all good. Now the legs. Crampon left, crampon right. Step by step we learn to trust the ice and our equipment. As soon as we arrive where Bodemann is waiting, we feel a bit tired – what you lack in technique you must make up with strength – but completely thrilled. A sensation that Bodemann sees again and again. That's why he loves his job: "Whether it's a skiing tour or climbing: Giving guests this type of experience is a wonderful reward," he explains, adding "even if the tour isn't new to me, every guest makes the tour unique. A new person, a new face, a new story."
Our descent back to Walserhuus goes quickly, almost too quickly. Sertig Valley is a place where we would enjoy spending more time. There really is no reason not to return. After all, it's only 25 minutes away. Just take bus nr. 8.