Simple But Not Plain
Conviviality is the nicest word in a chef's vocabulary, says Mickey Bourdillat of Le Matafan.
While most of us are off to the next grocery store when the fridge supplies run low, chef Mickey Bourdillat in Chamonix Mont-Blanc savours the idea of less is more. His guiding principle: Never put more than three ingredients in a dish. Here is an attempt to track down the roots of his style.
Descending from a visit to the majestic Aiguille du Midi at 3842 meters in less than 30 minutes not only leaves you with a light head rush but certainly with a feeling of being very humbled by the greatness of nature. Still lost in thought over the vastness of granite and snow reigning over space and time, we enter Le Matafan, just a stone's throw away from the gondola station. It's lunchtime and the place is buzzing, some guests arriving in their ski attire which makes for a very casual feel - just the way the chef likes it!
Following the culinary heritage of Chamonix
In a nutshell, Mr. Bourdillat describes his philosophy as follows: good seasonal products cooked in a simple way. He often uses sausages, polenta, seasonal fruit and vegetables and translates them to a lovely plate of perfection, where we find it hard to believe something so simple could be so delicious. At the end of our scrumptious meal, Mr. Bourdillat appears from the kitchen, his big blue eyes are smiling at us. "Everything is already on the plate, you don't need to add anything else."
And what about his idea to offer the most affordable menu a Michelin star chef has ever offered at only 20 Euros? "You know my parents were both simple people working in crafts, but we always ate very well. My mother was a passionate cook." He explains that eating well should not be determined by your finances, or be a definition of your status. He believes in high-end culinary indulgence that everyone can afford, which has made his place a hotspot for locals and visitors alike.
Emphasizing the use of seasonal products might not make the composition of a menu the easiest task, but Mr. Bourdillat loves a good challenge. He refers to the nearby Aosta Valley as an inspiration where the typical polenta is being used as a base for almost each meal.  
Long before the mountains in Chamonix became a magnet for sportspeople and visitors captivated by the beauty of the Mer de Glace - the glacier that used to sprawl down almost to the fringes of the valley, food resources were scarce for local farmers. Fruit and vegetables harvested in summer were preserved or dried to last through the harsh winters and Mr. Bourdillat likes to reflect this in his style of cooking. The flower comes from a wheat farmer in Les Houches, sausages, polenta and risotto from the Aosta Valley just on the other side of the tunnel. Hence collaborations with local producers are a big focus.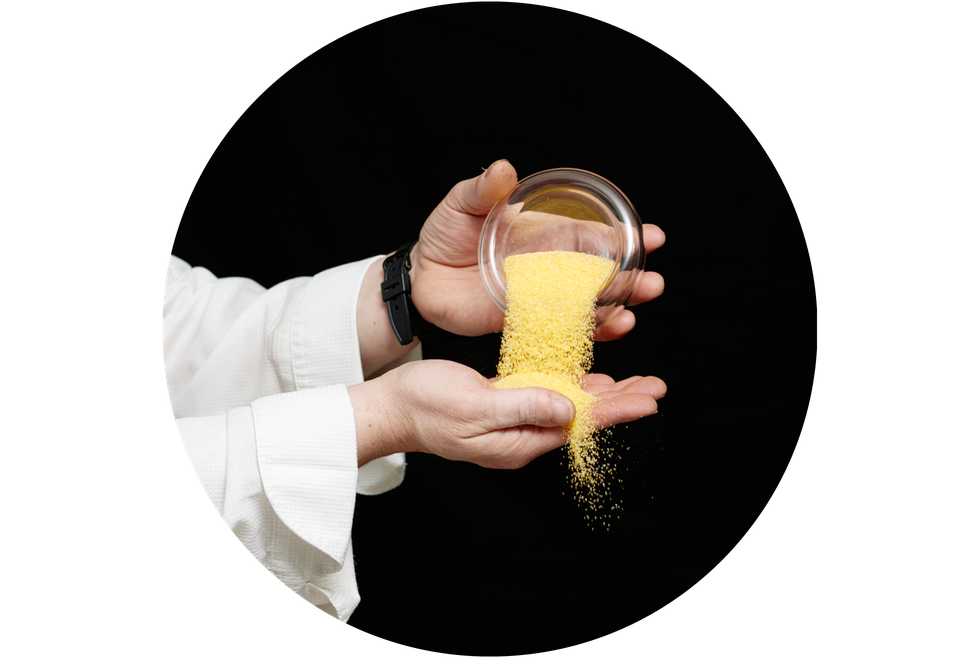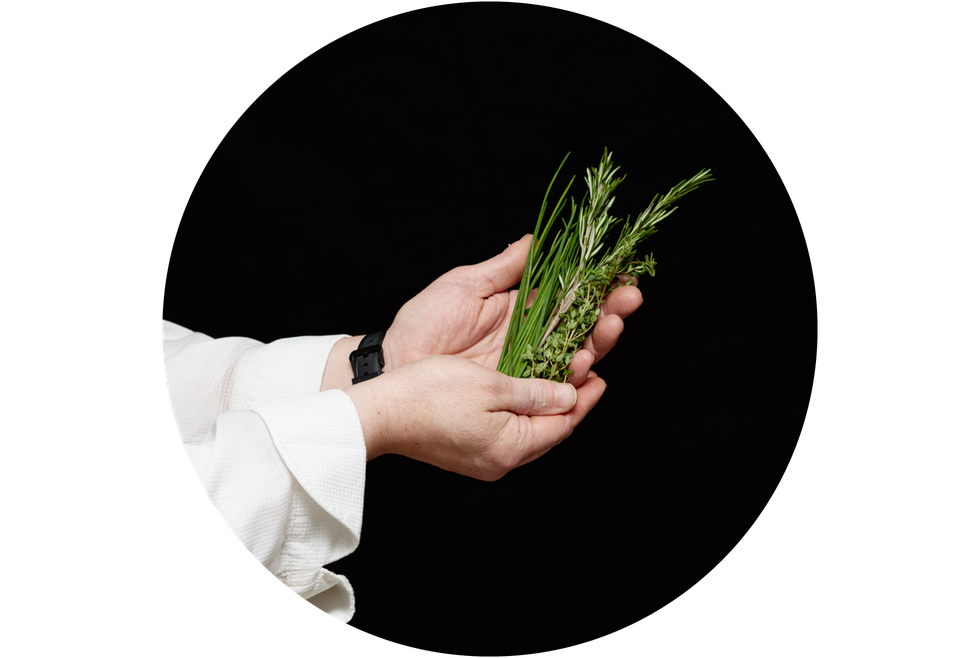 Espuma de Polenta diots á la Mondeuse
"I cook food, I don't make chichi"
It is highly unlikely to find strawberries or green beans in his dishes when they are not in season, and his unorthodox approach to modern cooking does take time to be appreciated by his cosmopolitan guests, who are used to eating all types of foods all year round. "I stay true to my principles," he says. His winter menu for example includes delectable creations made from artichokes, pears, apples and fish from Lake Geneva. 
"I cook food, I don't make chichi," says Mr. Bourdillat. His uncompromising attitude earned him a Michelin star at the age of 37.
There is one rule he strictly adheres to in the kitchen: You cannot cook well with bad products. What matters to him most is a positive mindset when making food. "These days you need to cook with your heart in the right place. If you are not open to giving you will not be able to make good food." That is why conviviality is the nicest word in a chef's vocabulary. "If a meat producer comes to me after a meal and says that he has never eaten his meat so well prepared, it is the biggest compliment for me." Mr. Bourdillat explains. Listening to him talk about his childhood riding around the fields with his bicycle and tasting the first cherries of the summer, his preference for the pure and simple all starts to make sense.
Instilling gratitude
Mr. Bourdillat checks his watch: "Time to start preparations for the dinner run." Before he disappears back into the kitchen, he asks us whether we saw the incredibly beautiful sunset last evening. Luckily we had caught a glimpse of that magically deep purple sky. "You know, I drive to Chamonix from Servoz every day and I often catch myself thinking that we are not living in a real world here." Being able to appreciate the beauty of a place like this even after 28 years tells a lot about his steady sense of self. He often travels with his young son he says, but it is more an exercise in instilling gratitude about the place that he calls home. "In the mountains you can meet the most amazing people who are doing the most amazing things," he says. Yet they never lose touch with the ground.